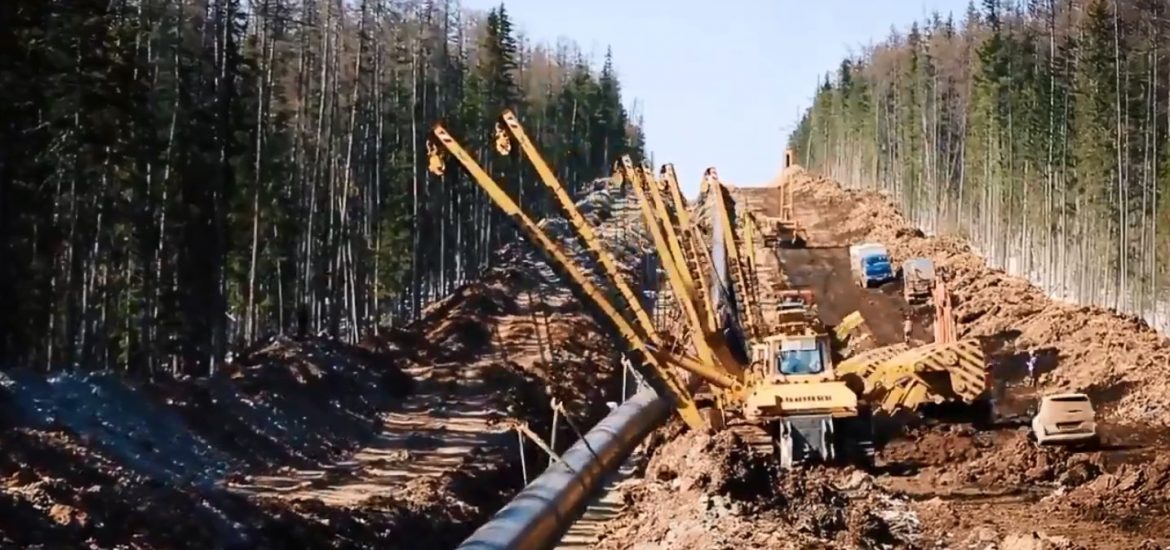 The deep-water offshore construction of the first TurkStream gas pipeline is now complete as the world's largest pipelaying vessel, the Pioneering Spirit, reached the Turkish shore at Kıyıköy in European Turkey.
Gazprom, which plans to complete the pipeline next year, said that 1,161 km of pipe had been laid since it began construction last year, equalling 62 per cent of the total length in the project.
When the construction of the receiving terminal at Kıyıköy in northwestern Thrace region was completed, the first line would be fully complete, Gazprom said.
The giant vessel's captain Loek Fernengel said the Allseas ship could lay pipes and decommission oil and gas platforms.
It could also accommodate 571 people.
"This is a unique vessel with the size of six Boeing 747s and is able to lift 2.5 Eiffel Towers at once," Fernengel told the Turkish media.
The TurkStream construction had been successful so far, he said.
"Even in the event of massive waves, the vessel remains stable and we continue to work. There was a huge storm about a month ago. The waves reached 7-8 metres high and the vessel suffered some damage but it did not stop our production. Every eight minutes, we laid one pipe in the sea," Fernengel was quoted saying.
"We found aircraft wrecks and archaeological sites on the seabed during pipelaying. We changed our route each time but there has been no delay nevertheless," Fernengel added.
He said in February 5.7km were laid in a single day.
After June, the Pioneering Spirit would return to the Black Sea to complete the second line for the TurkStream project, the captain reportedly said.
Gazprom President Alexey Miller said TurkStream had overcome an important hurdle with the completion of the first line. "TurkStream will indisputably contribute to the energy security of Turkey and Europe," the Gazprom chief said.
Project spokesman Sander van Rootselaar said 224km of the second line had already been completed.
The lines are due to have a combined annual capacity of 15.75 billion cubic metres of gas and the total cost of the project is estimated at US$7 billion.
"For the offshore part, we have all the necessary permits. The onshore lines are beyond our remit. Those will be the responsibility of Turkey's Botas and Gazprom. They are in talks for a joint venture regarding the second onshore pipeline," he said. The first gas was expected to be pumped in December 2019, van Rootselaar added.
"The project is a clear benefit for Turkey as it's a direct line to the country. The negotiations for the gas price are ongoing. We have to wait to see how they develop," he said.
Gazprom is building three giant pipelines. Picture credit: YouTube
Related