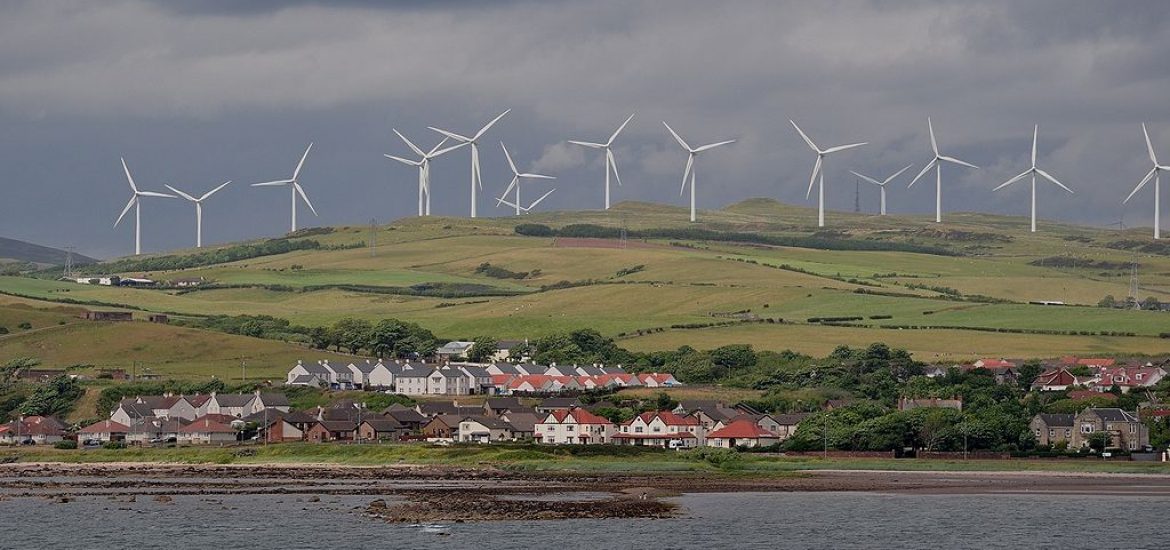 The UK, Europe's leader in offshore wind, has been urged to axe blocks on subsidies for onshore wind farms, as activists say 794 renewable projects could fill the power gap left by the abandonment of the Wylfa nuclear station by Hitachi.
The wind industry said if a bar on onshore wind-farm subsidies was lifted it would allow the construction of 794 projects which have planning consent and are ready for construction.
The sector said the projects could together produce around 12 terawatt hours of energy a year or two-thirds of the projected output of Wylfa, the £20-billion nuclear plant on Anglesey.
About 9,000 workers had been expected to be involved in building the two nuclear reactors, which were due to be operational by the mid-2020s.
Scottish Power, Swedish Vattenfall, Germany's Eon, France's EDF and German Innogy have all stalled in onshore windfarm installations since the UK government prevented them from acquiring subsidies.
Emma Pinchbeck of RenewableUK, which made the wind-power estimates, said: "We have ready-to-go onshore wind that can help close the gap between the low carbon power we need and the amount government policy is actually delivering, and this week's announcement on nuclear power has made this mammoth task even harder."
But she said the withdrawal of subsidies had "stacked the odds" against building the onshore wind farms, by excluding developers from competing for subsidies at auction. Only offshore wind farms can currently apply for UK state funds.
Onshore wind is seen as one of the cheapest sources of renewable electricity generation. The Hinkley Point nuclear power station under construction by EDF in western English county of Somerset won a guaranteed price of £92.50 per megawatt hour (MWh). In contrast, the price of £57.50 was quoted for offshore wind farms in the early 2020s. Analysts say onshore wind farms could produce power at just £50 per MWh.
The opposition Labour Party's business spokeswoman Rebecca Long-Bailey said: "The government point to renewable energy as an alternative to their failing plans on nuclear. But these figures reveal that the government is being equally reckless with onshore wind – the cheapest form of new renewable energy."
But UK energy minister Claire Perry appeared keen to dismiss any talk of a U-turn on subsidies.
"Both I and the Scottish Conservatives were elected on a manifesto that said there should be no more subsidy. We didn't think subsidy for onshore wind farms is correct," she told the media.
Perry said onshore wind had developed to a point where it no longer needed subsidises, although the industry disagrees. "I think we are getting to a subsidy-free point … The sense I have is that onshore wind deployment will continue without the substantial subsidy," Perry said.
Wind farms are a common sight in rural Britain. Picture credit: Wikimedia
Related