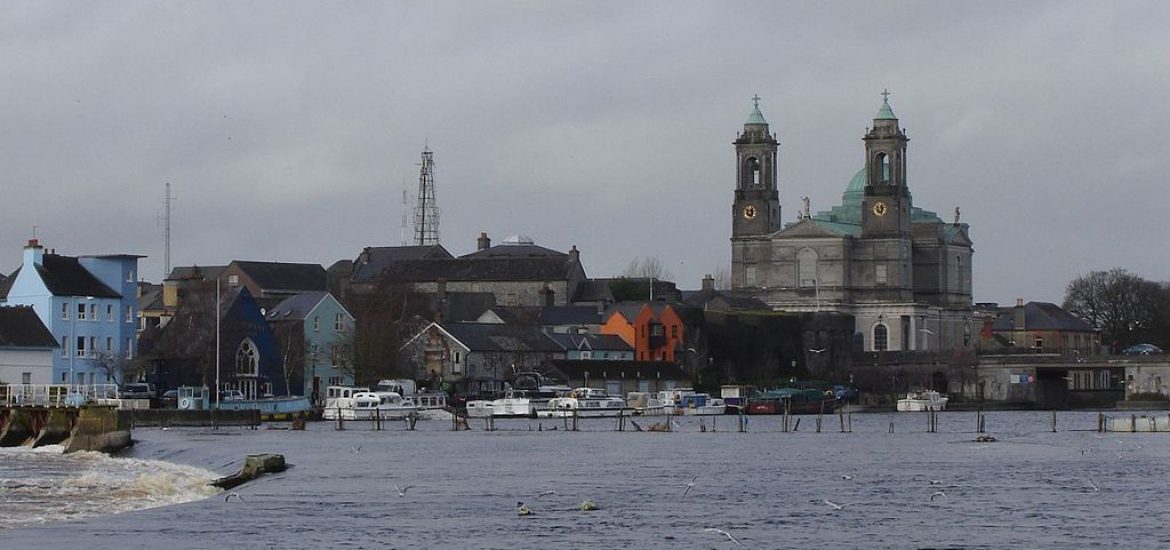 New Fortress Energy, a US firm seeking to develop an LNG (liquefied natural gas) terminal and power station in western Ireland's County Kerry (pictured), is hoping to generate US$400 million in a stock market flotation as it braves the IPO market during the US government shutdown.
Ireland is looking to develop supplies of LNG to boost energy security as its own natural gas reserves become depleted.
Last year the firm signed a deal to buy Shannon LNG, a project that owns the rights to develop and operate a terminal and combined heat and power station on the River Shannon near Ballylongford.
The Trump administration is trying to promote the European use of LNG, which is largely produced using the environmentally ruinous fracking process.
Natural gas currently provides around 30 per cent of Ireland's energy and is used to generate around half of its electricity, while heating around 650,000 homes.
The government has made a commitment to end the use of heavily polluting peat and coal.
The Irish Academy of Engineering (IAE), an independent all-Ireland organisation, said the country would need to find new sources of gas from the early 2020s when reserves at the Corrib and Kinsale fields, responsible for two-thirds of Irish needs, begin to decline.
New Fortress' pitch aims to exploit rising demand for LNG in European markets and its vertical integration could help it achieve profitable margins, the firm said.
New Fortress was co-founded by Wes Edens, co-owner of Aston Villa Football Club in Birmingham, who will reportedly retain a majority stake after the flotation.
The proposed Shannon terminal is expected to include a storage site with onshore regasification and a pipeline linking to Gas Networks Ireland.
According to the company prospectus, the equipment on-site will have the capacity to import and regasify more than 6 million gallons of LNG per day, the equivalent of the Republic of Ireland's total natural gas imports.
The planning permission for the terminal also includes an integrated 500-megawatt power station, with the company saying construction at the terminal would begin once it had signed "contracts with downstream customers for volumes that are sufficient to support the development". An investment of up to €500 million is apparently required.
The IAE report stated: "Developing a liquid natural gas import terminal would enhance Ireland's security of supply, and provide access to the competitive global gas network.
"Exploration for offshore gas should be promoted in parallel. Options of gas storage in Ireland also need to be assessed," it recommended.
Friends of the Irish Environment have filed a judicial review at Ireland's High Court challenging the extension of planning permission for the terminal.
New Fortress currently has operations in Jamaica and Miami and is set to be valued at US$3 billion in the proposed initial public offering.
Athlone Ireland and River Shannon. Picture credit: Wikimedia
Related