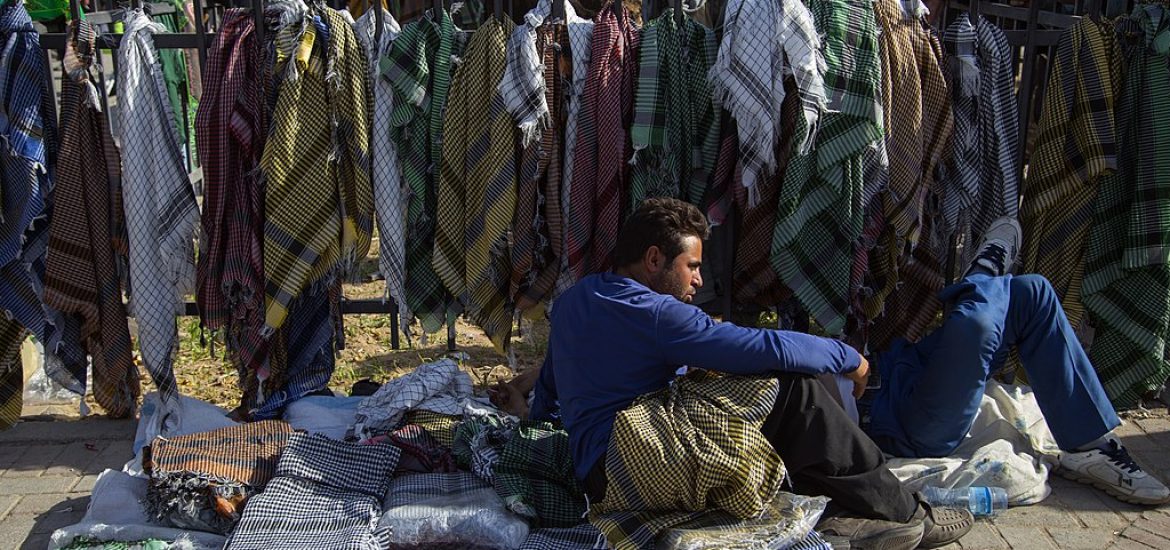 This week's oil and gas sanctions on Iran are bringing extra domestic pressure on the Islamist regime, say regional observers.  
"Iran's public rhetoric about withstanding sanctions does not square with its economic reality," said Dr Lina Khatib of Chatham House.
"Iran is already under financial strain due to both its adventurism in Syria and the US withdrawal from the nuclear deal, which reduced the western private sector's interest in Iran," she opined. "The reinstated sanctions will further erode Iran's economic stature despite its claims of resilience."
Washington is looking to end all Iran's oil and gas sales, further strangling the Iranian economy.
Iranian businesses have little purchasing power and the country has limited foreign suppliers stockpiled to deal with sanctions. Consumers are struggling with the rising cost of goods and black market prices.
The banks are failing to operate normally and the rial since March has lost more than two-thirds of its value against the US dollar.
Seyed Mohammad Kazem Sajjadpour, Iran's deputy foreign minister, said the country had 4.5 million university students with 200,000 engineers graduating each year.
Gulf scholar Dr Neil Quilliam said Iran's challenges could be not easily dismissed.
"Sajjadpour quite rightly pointed out that Iran has had bigger challenges in the past, including the eight-year Iran-Iraq war and previous rounds of sanctions to which all major powers signed up. Nevertheless, times have changed and the Iranian economy is more fragile than at any time before, so the government will come under considerable domestic pressure to negotiate with the US," Quilliam said.
Shipping
The United States has warned all ports and insurance companies to avoid engaging with Iranian ships, which it called "floating liabilities", after Donald Trump's further sanctions this week.
Brian Hook, the US State Department's special representative on Iran policy, said insurers and underwriters were subject to the sanctions.
"Knowingly providing these services to sanctioned Iranian shipping companies will result in the imposition of US sanctions," Hook told the media.
"From the Suez Canal to the Strait of Malacca and all choke points in between, Iranian tankers are now a floating liability," he said.
Hook said Iranian insurers would struggle to cover large losses in the event of a major calamity.
"Should there be an accident involving an Iranian tanker, there is simply no way these Iranian insurance companies can cover the loss," he said.
"We sincerely hope there will be no accidents, but accidents are a very real possibility, given Iran's record."
Washington granted eight waivers, including to China, India and Japan, meaning they will not be "punished" for buying Iran's oil.
Iran's population is the first victim of US sanctions. Picture credit: Wikimedia
Related