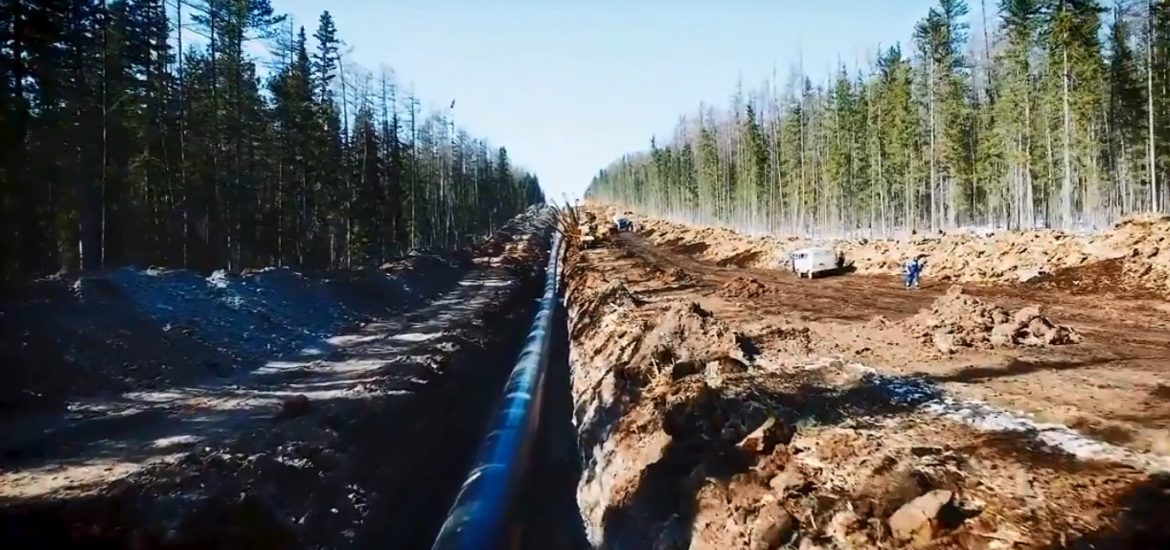 Washington has stepped up its opposition to the Nord Stream 2 gas pipeline linking Russia and Germany, saying the project raises security concerns and that it could result in US trade sanctions.
A consortium of western companies and Russia's gas giant Gazprom said this week it was starting preparatory work off the German Baltic coast.
US opposition to the project centres around claims it will increase European reliance on Russian gas supplies.
The US comments came as German Chancellor Angela Merkel travelled to Sochi in southern Russia to meet President Vladimir Putin for talks on the US decision to withdraw from the Iran agreement. Nord Stream 2 was also on their agenda.
The German parliament's Russian envoy, Dirk Wiese, said Merkel would look for "islands of cooperation" with Putin, including a continued commitment to the Iran deal, despite differences over Ukraine and EU sanctions.
US military chiefs also say they fear the pipeline could enable Russia to install surveillance equipment under the Baltic Sea.
The US warnings come as the European Union trying to revive the Iran nuclear deal that has been left in tatters by Donald Trump's decision to withdraw.
Any US action over to Nord Stream 2 could affect companies in Austria, France, Germany and the Netherlands.
Royal Dutch Shell, BASF's Wintershall unit, Uniper, OMV and Engie have agreed to provide Russia's de facto gas export monopoly Gazprom with financial backing for the project.
Sandra Oudkirk, US energy diplomacy chief, told the media in Berlin, that an August 2017 law, passed in response to Russia's occupation of Crimea and its alleged 2016 US election interference, gave Washington the authority to act against any Russian energy projects, including Nord Stream 2.
"That means that any pipeline project, and there are multiple pipeline projects in the world that are potentially covered, is at an elevated sanctions risk," the US energy envoy said.
It would perpetuate "vulnerabilities" in Russian-European ties for 30 to 40 years, she added.
Washington also opposed the TurkStream pipeline that had been laid under the Black Sea and would now run through Turkey to the Balkans for the same reasons, Oudkirk said.
She said the Baltic Sea was a militarily sensitive area. "When we look at the ability of governments and companies to use infrastructure deployments as a means to convey devices and technologies that can listen and follow and monitor, that is a concern with regard to this particular undersea pipeline project in the Baltic Sea," the envoy added. Oudkirk was speaking ahead of talks about the pipeline with Berlin chiefs.
Gazprom has two gas pipelines heading for Europe. Picture credit: YouTube
Related