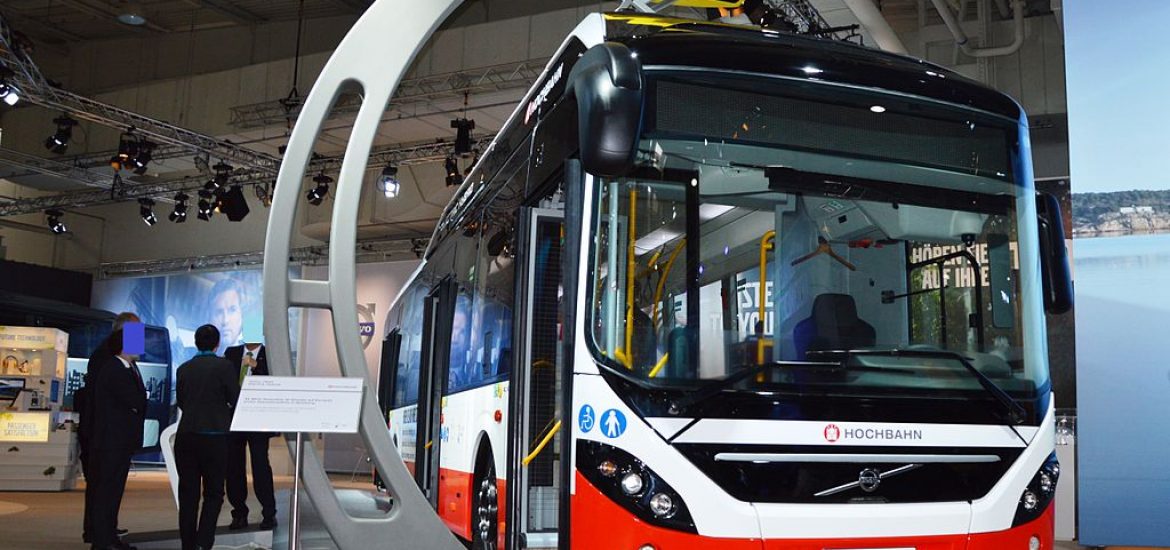 Volvo Buses says it has received an order for two Volvo 7900 (pictured) electric buses from the public transport company Opplandstrafikk in the central Norwegian city of Lillehammer.
Opplandstraffikk said it intended to test the vehicles' viability in the city over two years after their expected delivery during the second quarter of next year and the vehicles would reportedly be tested before being introduced in regular traffic.
The electric buses were reported to be part of Oppland municipality's target to become climate-neutral by 2025. Volvo is apparently providing all maintenance for the buses as well as their batteries, for a fixed monthly charge.
The buses are due to be charged at a bus depot using a 150kW CCS charger, supplied by the Swedish-Swiss multinational ABB.
Volvo said the energy consumption of its electric buses was about 80-per-cent lower than that in comparable diesel models.
The Norwegian cities of Drammen and Trondheim have already bought Volvo's electric buses. Trondheim's order for 25 Volvo 7900 electric last autumn was the biggest order for Volvo's electric buses, the Swedish firm said.
In early 2016, Volvo deployed the 8400 hybrid bus in giant, congested Mumbai for the Navi Mumbai Municipal Transport.
Earlier this year, Volvo also received an order for 100 8400 hybrid buses from the Bengaluru Metropolitan Transport Corporation. Volvo has sold electric buses to Sweden, Britain, Luxembourg and Poland, saying it has sold more than 4,000 electrified buses around the world.
Meanwhile, Norwegian transport operator Unibuss has ordered 40 electric Citeas from VDL Bus and Coach for routes in the capital, Oslo.
Oslo's public transport agency, PTA Ruter, said it wanted all its buses to be electric within the next 10 years.
The order includes 30 Citeas SLFA-180 electric buses with a 169 kilowatt-hour (KWh) battery pack and 10 Citeas SLF-120 electric buses with 127 kWh batteries.
The first electric buses are due to start running around Oslo next spring, marking the largest Scandinavian order for electric buses.
Alex de Jong of VDL Bus and Coach said: "As an experienced transition partner and European market leader in the area of e-mobility, we are pleased to now be entering the Norwegian market. Norway is taking big steps and leading the way in Scandinavia when it comes to the transition to zero-emission public transport."
VDL said it made a range of bus sizes with overnight and en-route charging options, giving transit operators flexibility with fleet conversions.
A hybrid Volvo 7900. Picture credit: Wikimedia
Related