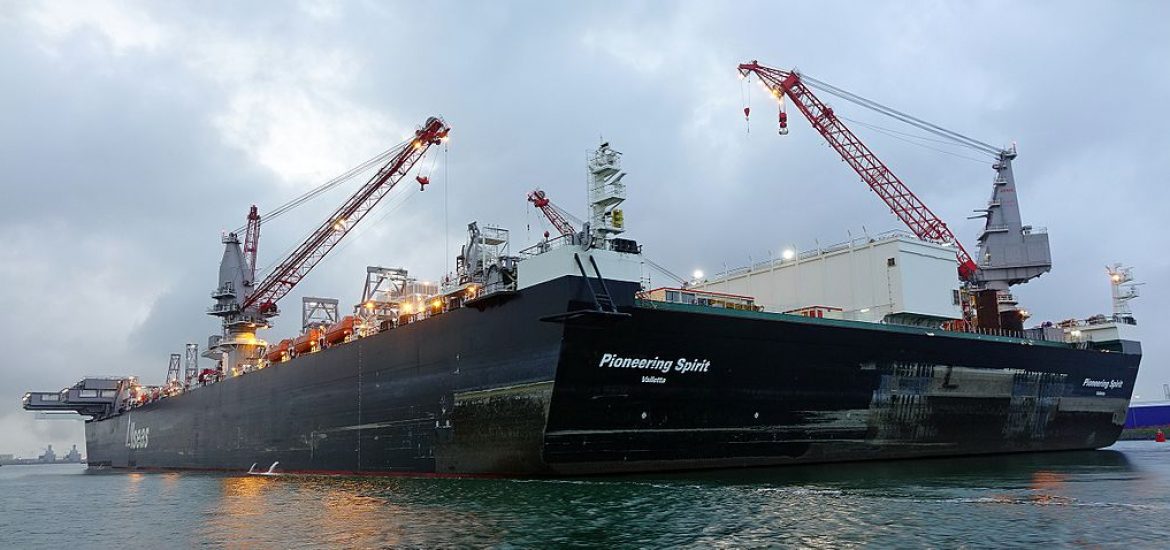 Russian gas major Gazprom plans to invest 182.4 billion roubles (US$3.2 billion) this year in the TurkStream gas pipeline project, according to the state-backed giant's deputy chairman. 
The Anadolu Agency quoted Alexander Medvedev saying that Gazprom would almost double last year's investment in TurkStream.
Russia, dependent on oil and gas revenues, sees TurkStream and the pipeline to Germany, Nord Stream 2, as crucial to increasing its market share in Europe.
He added that Gazprom would spend another 114.5 billion roubles on Nord Stream 2, which is due to carry 55 billion cubic metres of gas to Germany annually. Medvedev said Gazprom invested around 92.8 billion roubles in TurkStream last year.
The first line of the TurkStream natural gas project is expected to reach the Turkish coast in May and is due to come online by the end of next year.
TurkStream consists of two lines, the first is due to serve Turkey with a capacity of 15.75 billion cubic metres, while the second is planned to serve the Balkans.
A joint venture between Turkey's state-owned crude oil and gas pipeline and trading company Botas and Gazprom is due to build the onshore section of the project towards the European Union.
With the aid of what is claimed to be the world's biggest construction ship, the Pioneering Spirit (pictured), the project consists of pipe production, offshore and onshore pipe-laying and a receiving terminal.
Around 450km of TurkStream will be laid over a 930km route under the Black Sea to Turkish Thrace on the Black Sea coast.
TurkStream spokesman Sander van Rootselaar said: "It will be in May that the first line will reach the Turkish shore. After that, the vessel will have another job. Then it will return to the Black Sea to work on the second line of the TurkStream. We expect that it will return in the third quarter to the Black Sea and then continue with the launch."
Van Rootselaar said the project's capacity of 31.5 billion cubic metres would meet the annual energy demands of 15 million households.
"We have seen that the speed of pipe-laying of Pioneering Spirit is faster than we expected. It is the first pipe-laying job of this vessel," the spokesman said.
"We have increased the number of supply vessels in order to supply enough pipes to deliver 4km each day and even with records of over 5km,"  Van Rootselaar added.
The huge Pioneering Spirit. Picture credit: Wikimedia
Related