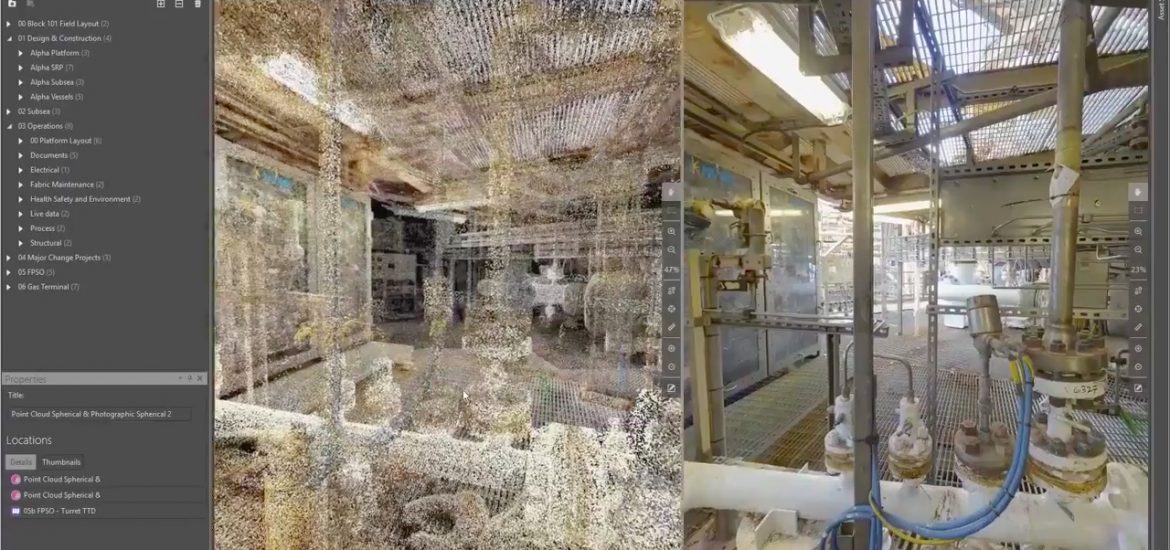 BP says it is using police technology designed to document crime scenes to build virtual replicas of its oil and gas rigs that can help cut costs.
The firm said the 360-degree imaging techniques were being used across the majority of its rigs after successful testing on its North Sea rigs. 
The technology was developed by the Scottish police to document crime scenes, allowing officers to virtually revisit a site after it had been cleaned. 
The high-resolution cameras are allowing BP engineers to take accurate measurements of dimensions on the installations remotely to plan offshore operations from an office computer.
The 360-degree pictures are embedded with data helping to identify each piece of equipment on a platform.
Relatively higher oil prices and increased output helped BP quadruple its second-quarter underlying replacement cost profit, BP's definition of net income, to US$2.8 billion up from US$0.7 billion over the same quarter in 2017, it said in July.
BP operates in more than 70 countries, extracting, refining and selling fuels. It reported underlying profits of US$6.2 billion in 2017, while hailing the use of technology to cut costs and become more efficient.
BP's output in the first six months of this year came in at 3.66 million barrels of oil equivalent per day, up from 3.54 million over the same period last year.
Ahmed Hashmi, a BP technology chief, said: "BP's view is a 30-per-cent improvement in ongoing operating costs is possible through digital technology. That is massive."
Manufacturer Return to Scene (R2S) pioneered the technology, which has created 130,000 360-degree images for BP with about 4.5 million individual photos.
Many BP platforms are several decades old and have been altered so they no longer match the original plans and the new imaging enables work to be planned onshore, saving money. 
An upgrade of two North Sea rigs – Etap and Magnus – saved £20 million and 75 years in manpower, BP claimed.
Hashmi added: "Every piece of equipment has a tag: what is the ID of the equipment, what is its purpose, what are the things it measures and who is the manufacturer, when was it last worked on? We have bought all of that into a single database and have connected that to these pictures. 
"We say a picture is worth 1,000 words. If a picture can also have contextualised data alongside it, that to me is worth a million words."
R2S technology at work. Picture credit: YouTube
Related