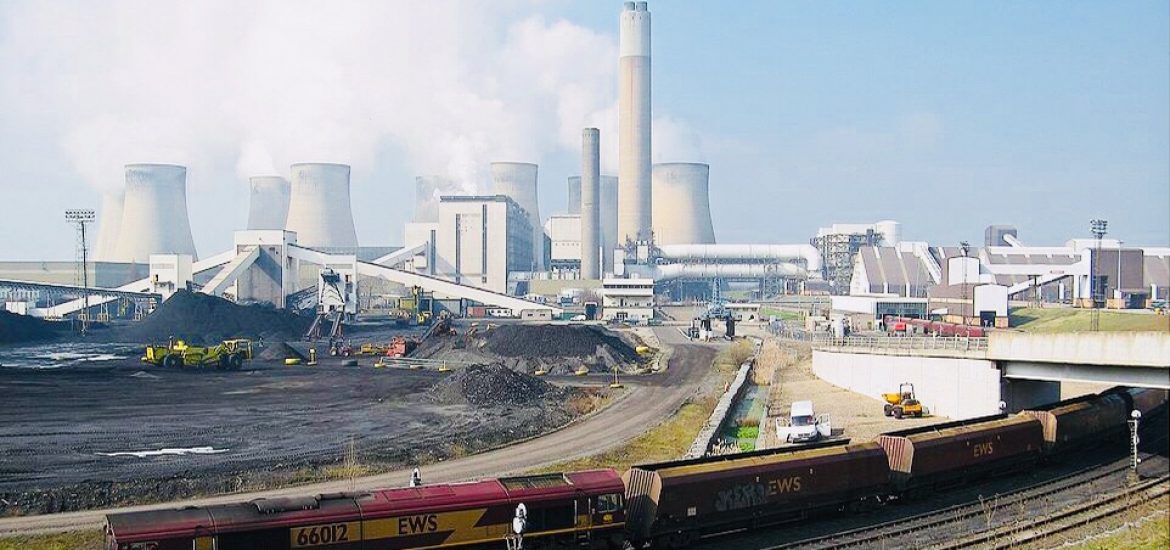 High gas prices across Europe have triggered a resurgence in electricity generation from coal as it becomes the cheaper option, endangering commitments made under the 2015 Paris climate agreement.
Imperial College London reported that the UK could see its first increase in carbon emissions in six years if coal-fired power plants continued to undercut gas power.
The study said extra coal-burning had increased emissions by 15 per cent so far in September, the equivalent to an extra 1,000 tonnes of carbon dioxide per hour.
If the trend continues in the coming months, the sector's emissions would rise by as much as 1.2 million tonnes for 2017, according to the Imperial research.
Coal was regularly the biggest source of electricity in the UK until 2013 but it supplied less than 7 per cent of power in 2017.
EU environmental legislation, carbon pricing, which targets dirty coal, and reasonably priced gas helped drive down the use of coal. However, gas prices have risen to 10-year highs after supply disruptions and storage issues. Despite rising EU carbon prices, as Brussels pushes for 2020 pollution targets, coal is competitive again.
"It became cheaper to generate power from coal than from gas in late August," said Iain Staffell, a sustainable energy specialist at Imperial College. "Coal plants are consistently 'in the money' at the moment, meaning they can generate power profitably all day and night."
It will be good news for Germany's Uniper, which operates the Ratcliffe-on-Soar coal plant (pictured) in Nottinghamshire, and Drax, which commissioned the research. While four of Drax's six power stations converted to biomass, two of the energy group's plants still use coal.
If there was a repeat of last winter's "beast from the east" cold burst or shutdowns at French nuclear plants, which the UK uses through a grid under the English Channel, coal use could rise further this winter.
UK coal plants have generated about 2 gigawatts of electricity in the first weeks of September, compared to 0.2 gigawatts in June and July when Britain was hit by a profound heatwave.
"There's really no need for that," Staffell said. The UK had several underused gas-powered stations that could easily meet any shortfall. "These coal plants are not running solely because they are needed to meet peak demand, but because gas prices have risen sharply and carbon prices have not kept up, making coal power stations more economic to run than gas-fired ones."
Ratcliffe-on-Soar coal plant. Picture credit: Wikimedia
Related