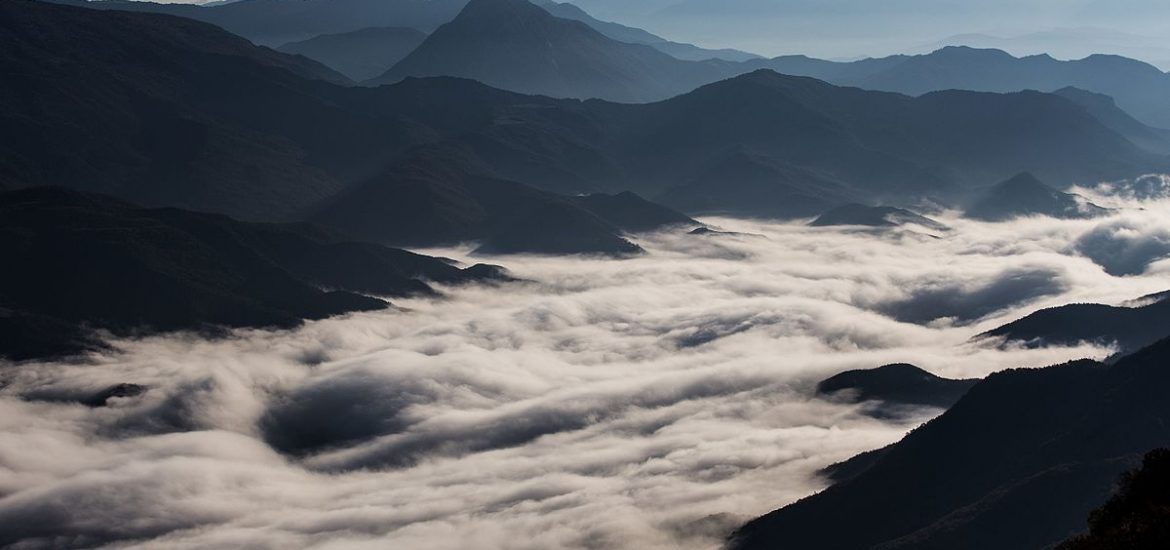 Plans for a network of hydropower projects in three Balkan countries will cause "chain reaction" for endangered fish, a report by the University of Graz warns. 
There is only one free-flowing river left in Europe, untouched by human construction: the Vjosa begins as the Aoos in Greece's Pindus mountains, where it crosses into Albania, winds through the Balkan mountains for 250km before reaching the Adriatic. It is at the centre of what is known as the Blue Heart of Europe, where the river creates numerous tributaries.
Nearly 10 per cent of European fish species will be pushed to the brink of extinction by the hydropower project planned in the western Balkans.
It said 11 endemic species would be wiped out, seven more were estimated to become critically endangered, four types of sturgeon would be devastated and species listed as endangered would double to 24, according to the university study. 
The author, Professor Steven Weiss, said: "It is the largest systematic construction plan with negative environmental impacts that I know of, since the Second World War."
The Balkans is Europe's most important biodiversity hotspot for molluscs and fish.
In the Balkans, the Danube salmon could be driven to extinction and the survival of the endangered Balkan lynx in Macedonia is threatened. 
One EU source said that the study "should give us pause for thought. It's clearly not possible for everyone's plan to be built. Otherwise, you're just pouring concrete over the entire region."
RiverWatch, the conservation group which co-commissioned the research, said 2,800 hydropower stations were planned or under construction in the Balkans with more than a third of them on Natura 2000 sites.
Just three waterways in the Neretva basin, Morača and the upper Drina system, flowing through Bosnia-Herzegovina, Serbia and Montenegro, host around 50 endangered and protected fish species.
The three countries are all investing in hydropower in a bid to meet the European Union's clean energy targets in their bids to join the bloc. 
Ulrich Eichelmann, Riverwatch CEO, said: "This report proves that Balkan rivers are the fish paradise of Europe. At the same time it is unbelievable that in the 21st century, hydro investors and politicians are risking this enormous natural value for something they call 'green' energy.
Weiss added: "The high density of what is being planned affects everything in the region. It transforms whole river systems into a series of reservoirs that need to be flushed. It breaks up migration corridors, and drains and isolates wetlands that have a dramatic effect on birds. There is a whole chain reaction."
Vjosa Valley. Picture credit: Wikimedia 
Related