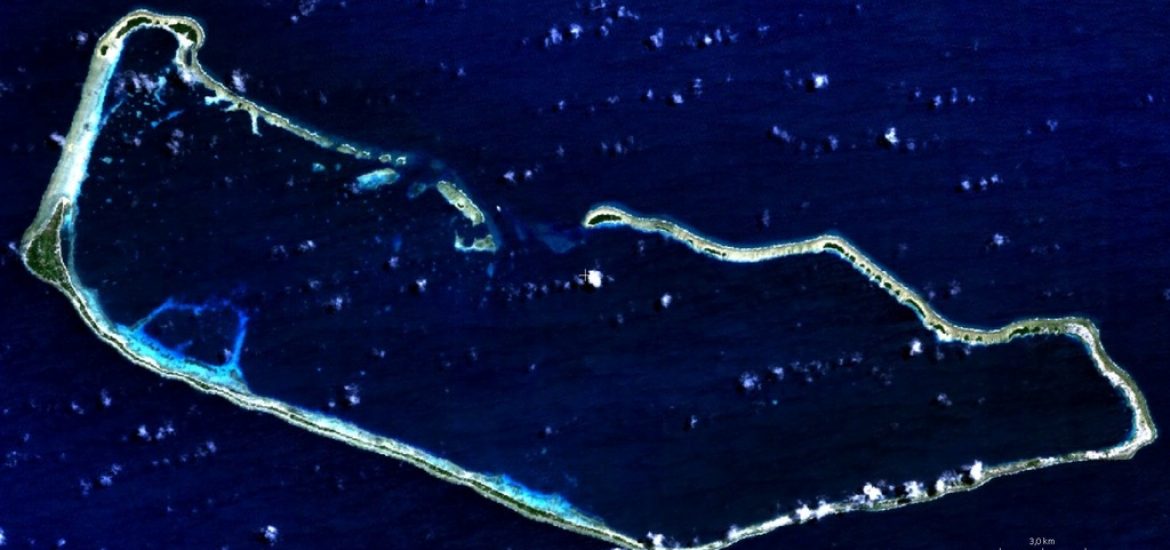 The low-lying Marshall Islands has used the COP24 climate conference in the Polish city of Katowice to launch a roadmap to decarbonise its electricity sector by 2050.
The Pacific nation's environment minister David Paul said business as usual was not an option. He said in the next seven years, the Marshalls would go from 2 per cent renewables to over half, cutting diesel use by 50 per cent.
Paul pointed out that the Marshalls was doing its full part to address a problem it did not cause.
"We are also committed to taking real action. In September we published our long-term strategy to achieve net zero greenhouse gas emissions by 2050 as well as to achieve climate resilience," Paul said. "We are only one of 10 countries to have done so and the first island nation."
Paul told delegates that the government would improve energy efficiency and build large-scale wind and solar farms on the main islands of Majuro (pictured) and Ebeye.
His remarks came as the EU, Canada, New Zealand and a coalition of developing countries vowed to keep global warming below 1.5°C.  
The promise was the most positive message to come from the talks in Poland, which have been derailed by interventions from Donald Trump.
The UN secretary general, Antonio Guterres, tried to rescue the event, which had been distracted by US, Russian, Kuwaiti and Saudi moves to downgrade scientific advice.
Trump also sent a delegation to promote the use of "clean coal", angering other participants. 
"We're running out of time," Guterres told the event. "To waste this opportunity would compromise our last, best chance to stop runaway climate change. It would not only be immoral, it would be suicidal."
The talks are aimed at devising a rulebook for implementing the 2015 Paris climate agreement, from COP21, and raising countries' level of ambition to tackle climate change. 
The UN believes China could play a stronger role in the absence of leadership from Trump. 
Sources said Guterres would call Chinese President Xi Jinping to ask for his help in making progress during the talks.
Brussels wants Beijing, which is a key member of 77 associated developing countries, to step up to ensure all governments follow the same rules in being transparent over emissions.
New Zealand told the annual UN event meeting it was taking extensive climate change action and was proud to stand with its vulnerable Pacific neighbours.
Climate minister James Shaw said New Zealand had increased its climate funding by 50 per cent, with an allocation of US$206 million until 2023, with much of this to be spent in the Pacific.
Shaw said it was vital the 195 countries represented in Poland worked together to build a robust rulebook on carbon emissions.
Majuro. The Marshall Islands could disappear at current global warming levels. Picture credit: Wikimedia 
Related