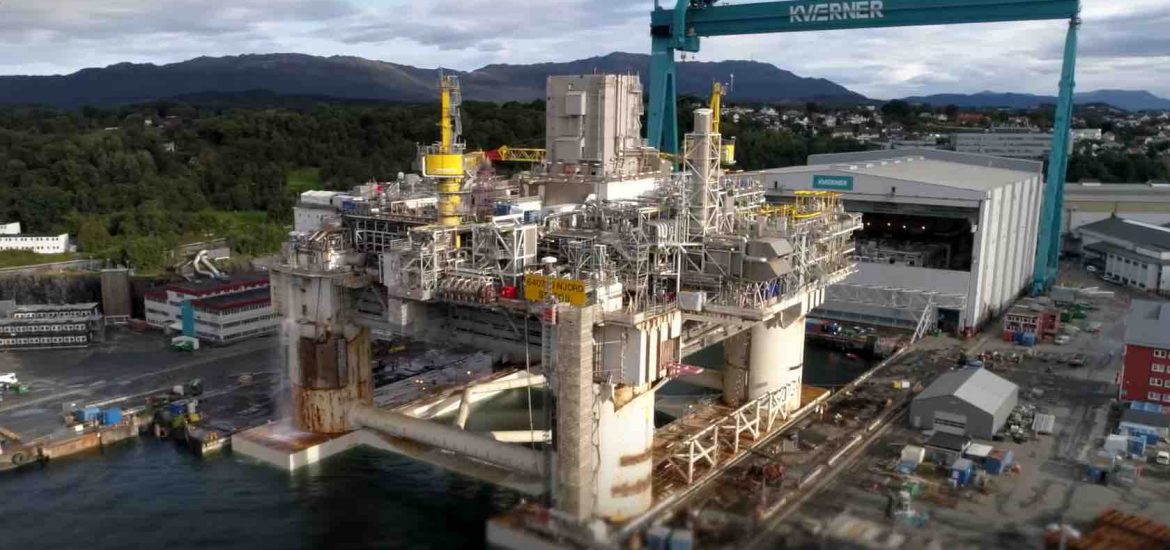 Norwegian oil and gas giant Equinor has started selling crude from its new North Sea oilfields, Mariner in UK territory and Johan Sverdrup in the Norwegian sector.
The combined output from the two oilfields is forecast to reach 500,000 barrels per day (bpd) next year.
The medium and heavy crude oil grades from the fields with higher sulphur content are expected to fill holes in the market made by Opec supply cuts and the US sanctions on Iran and Venezuela.
The first crude cargo from Mariner was lifted on September 4, Equinor said, adding that the cargo would be sold in Europe.
Simon James, Equinor's crude oil chief, said the first 320,000-barrel Mariner Blend crude shipment was sold below the current Brent price.
Production of heavy sour crude is expected to reach 70,000 bpd and fall to around 55,000 bpd and is due to be sold at the refineries in India and China as well as those in Europe.
Mariner Blend has a total acid number of 4.1, making it a high-Tan crude which can only be handled by specific refineries.
Johan Sverdrup is projected to come online a month ahead of schedule in October.
Equinor was selling the first two Johan Sverdrup crude cargoes for loading next month with a tender process, James said.
"This is going to be a global crude," the Equinor chief added.
"We see it competitive against the Urals. It's obviously heavier but sweeter [than oil from the Russian Urals] so it's an opportunity for refiners to still go for middle distillates rich barrels with low sulphur," he added, in reference to the Mediterranean market.
"There's been interest from the US Gulf coast, which is still short of heavy barrels. Also, there's been a clear demand for this from Asia, across the entire region from India to China," James said.
Equinor is looking to revive production from its Norwegian waters that have seen a major plunge in recent years due to natural decline and technical problems.
In May 2018 Equinor changed its name from Statoil to demonstrate its move away from fossil-fuel dependency as it sought to diversify into other renewables.
Equinor has a 42.6-per-cent interest in the Johan Sverdrup field. Swedish oil firm Lundin Petroleum, which discovered the reserves in 2010, has a 20-per-cent stake. Total and BP also have interests.
Equinor has reported falling North Sea output in recent years. Picture credit: YouTube
Related