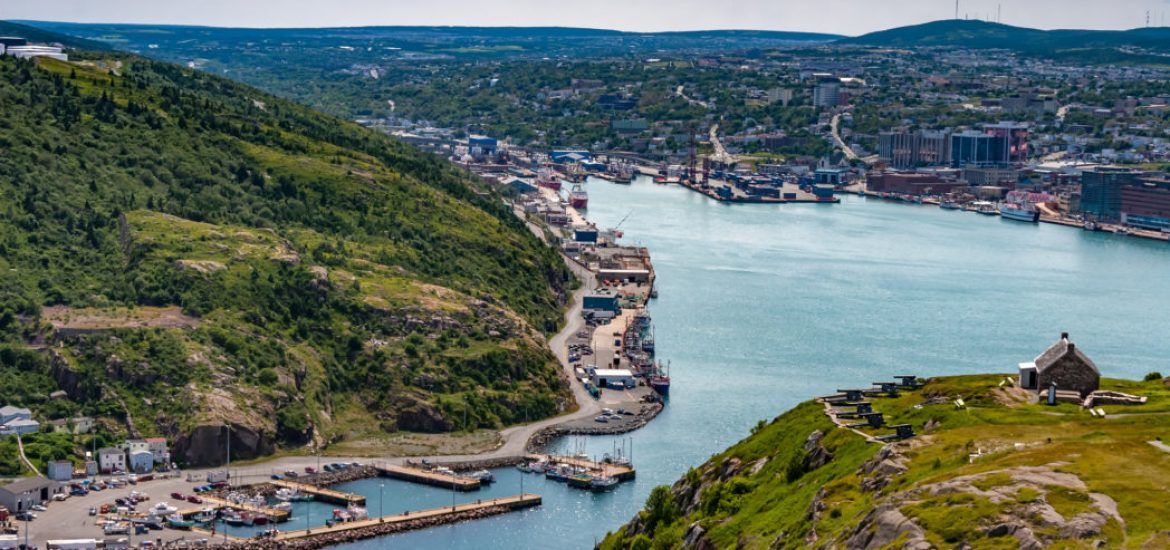 Norway's oil and gas giant Equinor and the Canadian province of Newfoundland and Labrador (pictured) have taken a major step closer towards developing the deepest offshore oil site at Bay du Nord, with the potential to create hundreds of jobs.
In a statement with the provincial government and its Canadian partner Husky Energy, Equinor said it had finalised a framework agreement for the site, around 500km from the coast.
Premier Dwight Ball announced the agreement this week with Equinor Canada, which holds a 65-per-cent stake in the project expected to deliver its first oil by 2025, with an estimated operating cost of US$8.4 billion.
Equinor said the agreements provided an option for the Canadian province's energy firm to take up to a 10-per-cent stake in the project and in that case, Equinor's ownership would be reduced to 58.5 per cent and Husky's to 31.5 per cent from its current 35 per cent, he added.
Husky, based in Calgary, Alberta, is one of Canada's largest integrated energy companies operating in western and Atlantic Canada, the US and Asia-Pacific. Husky is controlled by Hong Kong billionaire Li Ka-Shing, who owns a majority share of 70 per cent, according to Bloomberg. 
Ball told the media: "The future of our offshore begins today. This will spark new opportunities in our offshore."
The 12-year project will cost an estimated US$5.2 billion to get off the ground and work in the Flemish Pass will mark the province's first oil project beyond the Jeanne D'Arc Basin.
The project would purportedly provide US$2.7 billion in revenue to a government that has been cash-strapped since oil prices fell in 2014.
Equinor Canada has until 2020 to officially sanction the Bay du Nord project, the province's first adventure into deepwater oil production. The site would be almost 10 times deeper than Sea Rose, the province's current deepest offshore operation in the White Rose field.
The Norwegian firm, which changed its name from Statoil in May to demonstrate its move away from dependence on fossil fuels and into renewables, already operates five discoveries offshore in Newfoundland's harsh environment which includes seasonal icebergs.
The remote Bay du Nord field about 500km east of St John's lies under more than 1.1km of water. It has been projected as the largest global find in 2013 with around 300 million barrels of recoverable crude oil. 
Natural Resources Minister Siobhan Coady said: "Our government is committed to advancing exploration and development opportunities. 
"The scale of opportunity offshore is immense."
St John harbour on the Newfoundland and Labrador coast. Picture credit: Flickr 
Related