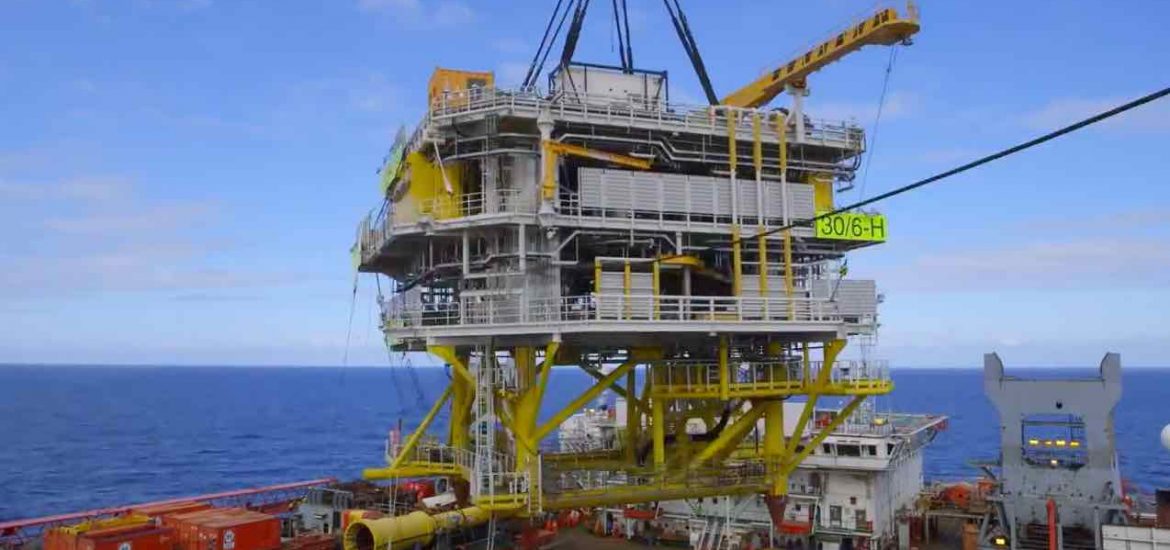 Norway's oil and gas major Equinor has started up its first unmanned platform in the North Sea's Oseberg Verflanken 2 field.
The new technology provided a competitive alternative in developing smaller discoveries, Equinor said.
The Oseberg H platform, which is remotely operated from the Oseberg depot, has no accommodation or toilets.
It has estimated recoverable assets of around 110 million barrels.
Equinor say the project was delivered "far below budget" at £606 million, 20 per cent lower than the estimated cost.
The project was delivered at NOK6.5 billion (€690 million) with a breakeven price reduced from US$34 per barrel to below US$20 per barrel, boosting a development that is already highly profitable.
Anders Opedal, Equinor's technology and drilling chief, said: "With Oseberg H we take a huge technological leap forward. The fully automatic, unmanned and remote-operated platform is digitalisation in practice, and I am proud of Equinor and its partners having chosen this in-house developed solution."
He said maintenance would be carried out once or twice a year.
The Askepott rig is drilling wells through the platform and staff would stay on the vessel hooked up to Oseberg H by a gangway.
Equinor said that even after three decades of production, Oseberg would still "play an important role on the NCS for decades to come, both as a major equity producer and as a hub for new additional volumes".
He added: "Oseberg H is the first platform of its kind on the Norwegian continental shelf [NCS] with no facilities, not even a toilet. The topside weighs only a good 1,000 tonnes, another example of simplification in practice. This platform only has the bare essentials."
In May, Equinor rebranded and changed its name from Statoil to demonstrate its move away from fossil-fuel dependency.
Arne Sigve Nylund, Equinor's Norwegian development and production chief, said: "With the Oseberg Vestflanken 2 development, we keep expanding the massive infrastructure at the Oseberg field. This is a key contribution to renewing and securing long-term NCS activity."
Oseberg Vestflanken 2 partners include Equinor with 49.3 per cent, Petoro 33.6 per cent, Total E&P Norge 14.7 per cent and ConocoPhillips Skandinavia 2.4 per cent.
Production is projected to continue until 2040.
Equinor's Oseberg H platform during its launch exercise in the North Sea. Picture credit: YouTube 
Related