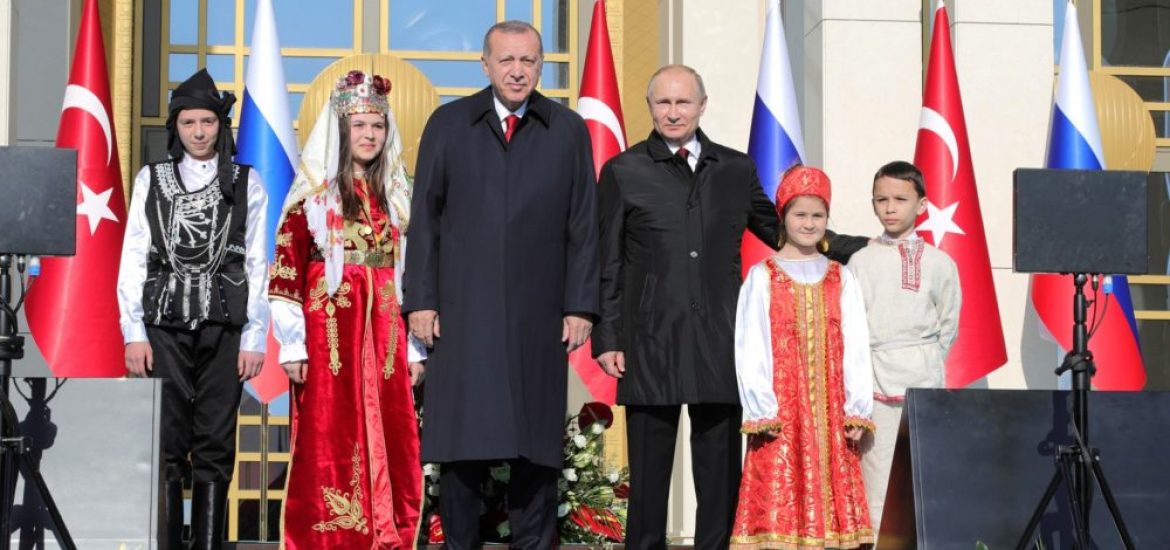 Turkey's president Recep Tayyip Erdogan has promised a third nuclear power station to increase energy security as the strongman leader faces a tougher than expected campaign ahead of Sunday's election. 
During a social media broadcast with young voters, Erdogan said he would build another two nuclear power stations in addition to the site at Akkuyu on the Mediterranean coast, to be built by Russia.
Critics have pointed to seismic activity in the eastern Mediterranean and questioned the safety of building the plant there. 
"Akkuyu will meet 10 per cent of our energy needs," Erdogan said. He said another 10 per cent or more would be met by the second installation in Sinop.
"We will also have an opportunity to meet more than that with the third one."
Erdogan and Russian President Vladimir Putin launched the construction at Akkuyu in April.
Akkuyu in southern Mersin province is due to have four reactors, each with a capacity of 1,200 megawatts, built by the Russian nuclear-energy agency, Rosatom.
The commissioning of the first power block is scheduled for 2023.
Whether Erdogan will be in power to construct the nuclear future is looking less certain than when he called the surprise presidential and parliamentary elections. 
The leader of Turkey after Sunday's vote will be in charge of key regional energy decisions. The Trans-Anatolian pipeline bringing gas from Azerbaijan to Europe is due to be completed, while Gazprom's costly TurkStream pipeline is making steady progress towards the Balkans. The Turkish leader needs to decide whether it goes to Bulgaria or Greece. Erdogan has also disrupted Greek Cypriot attempts to exploit vast natural gas reserves near the divided island. 
Muharrem Ince, Erdogan's main presidential contender, according to polls, is a former physics teacher and the main opposition CHP's candidate for president. 
Ince leads an unlikely alliance between four opposition parties to challenge Erdogan. 
Erdogan faces a depreciating lira, strained relations with the west and Nato and criticism from organisations like Amnesty International and Human Rights Watch as the dictatorial president tightened his grip on power.
Ince has surprised many with his ability to draw crowds and steer the national debate but Erdogan's grip on the broadcast media has kept his coverage to a minimum. 
"You'll be the winners after this election," Ince told the media after his press conference was not broadcast. "You'll be free. You'll be able to do your jobs freely when I win."
Ince is due to hold a rally in Mersin, in the shadow of the Akkuyu building site. 
Recep Tayyip Erdogan and Vladimir Putin open Akkuyu remotely from Ankara in April. Picture credit: Kremlin
Related