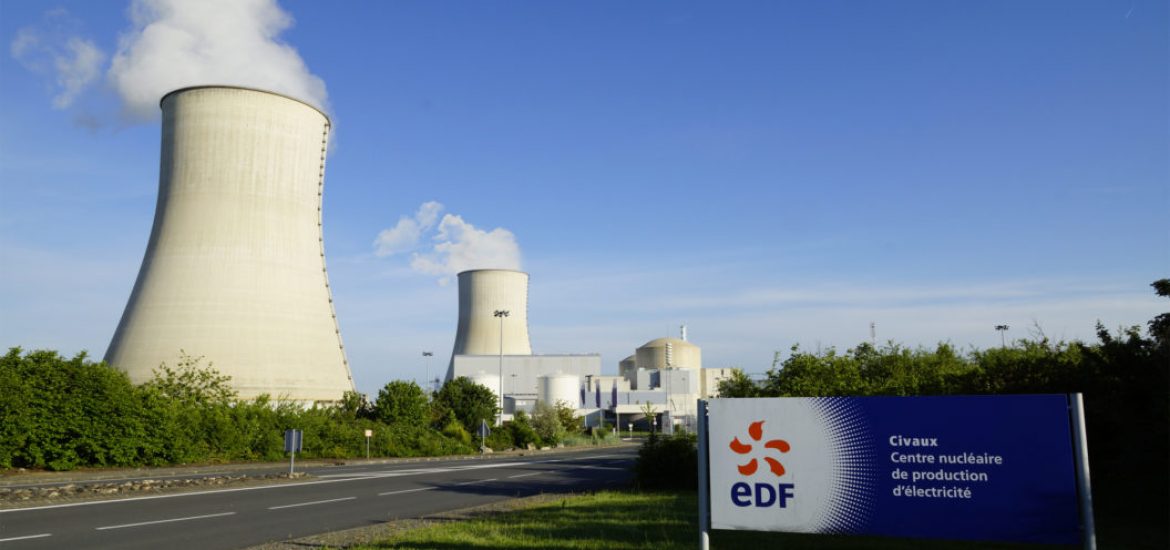 France faces electricity blackouts this winter because of nuclear reactor outages, low water levels in hydroelectric power plants and premature closures of fossil-fuel installations, warn trade unionists on state-owned EDF's Works Council.
The Works Council said that since January 2017, when increasing demand left the French national grid with a margin of only 1 gigawatt (GW), the power giant had closed around 2.4 GW of oil-fired power plants, slicing away back-up supplies.
EDF is 83-per-cent government-owned.
"There is a higher blackout risk now, both during the coldest months of winter or during heatwaves in summer," Virginie Neumayer of the Works Council's production committee told the media.
France's EDF has also dropped a pledge to report positive cash flow next year after its plans to restart nuclear reactors were delayed, sending its shares down 13 per cent.
EDF has for years borrowed to pay dividends to the authorities, generating a net financial debt of €31 billion.
Former chief executive Henri Proglio in 2013 pledged to return to positive cash flow after dividend payments in 2018 to address the issue.
His successor, Jean-Bernard Levy, reiterated the target in 2014 and it was mentioned again in February 2017.
But the government has made EDF buy reactor builder Areva NP, Hinkley Point nuclear project in the UK has gone over budget and manufacturing challenges at an Areva nuclear plant have caused outages and exceeded budgets.
EDF, however, continues to expand its overseas operations.
Jera, the world's largest buyer of liquefied natural gas (LNG), entered talks in December on collaborating on the super-cooled fuel with the trading arm of EDF.
Jera was considering wide-ranging collaboration on LNG with EDF, spokesman Tsuyoshi Shiraishi told Reuters.
An LNG deal with EDF Trading would follow the Japanese firm's purchase of EDF's coal and freight trading business a year ago.
In November EDF cut its target for 2018 core earnings before interest, tax and other factors to €14.6 billion to €15.3 billion from at least €15.2 billion, and predicted cash flow would be "slightly positive or close to balance", marking a retreat from previous cash flow pledges.
In late October EDF also cut its core earnings and nuclear output target for this year.
There have been an increasing number of security alerts at EDF installations.
The incidents included an accident blamed on rusty pipes at the Belleville centre, weak dykes protecting its Tricastin installation from flooding and malfunctioning backup diesel generators at 20 different reactors.
Tricastin was closed until the end of November and EDF cut core earnings guidance by 2 per cent for this year and reduced nuclear output target for a second time this year.
EDF is struggling to modernise. Picture credit: Wikimedia
Related