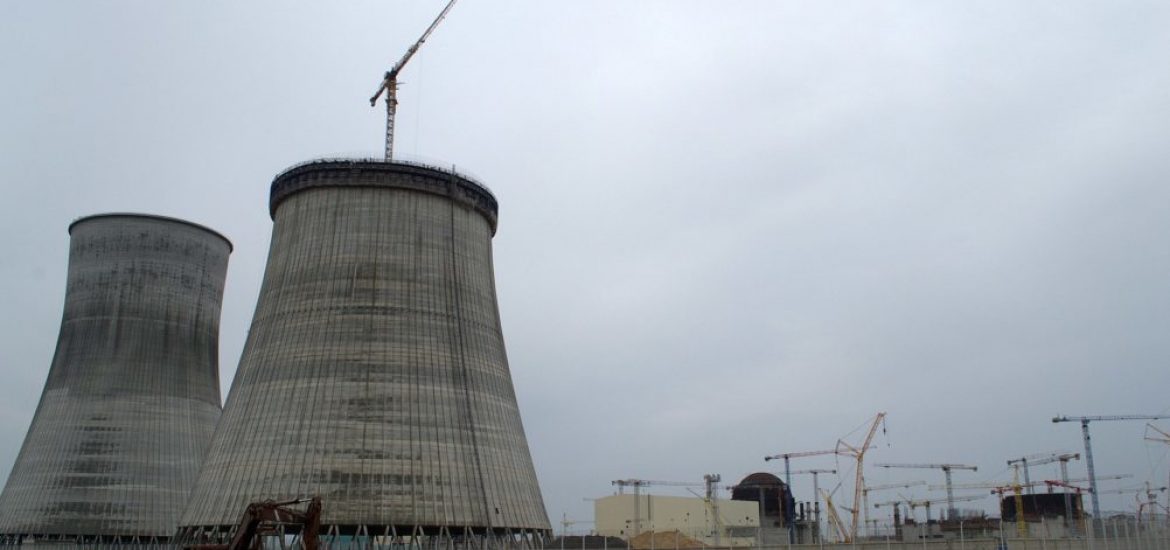 The International Atomic Energy Agency (IAEA) is expected in Belarus next month to evaluate the preparedness for a nuclear power plant in Astravets near the Lithuanian border.
The Belarus Energy Ministry said the inspection would start on February 24.
The first reactor at Astravets is due to come online in the next few months.
Two 1.2GW VVER 1200 reactors are expected to start operating in 2020, according to the Astravets website.
Belarusian President Alyaksandr Lukashenka unveiled plans for the nuclear power station in 2008, partly to reduce dependence on Russian energy imports.  
But the project is being built by Russian firms contracted by the state-run nuclear agency, Rosatom. Russia is also jointly financing the construction, which has suffered from cost overruns.
Many residents near Astravets support the project because of the above-average wages on offer and improvements to infrastructure. 
The population has tripled since the work began and there is a new sports centre, hospital and road to the Minsk-Vilnius motorway.
The development has been troubled. At least five workers have reportedly died in construction accidents and there was at least one fire in the Astravets control room. 
A 330-tonne nuclear reactor casing was dropped at the site in July 2016. Two weeks later the Energy Ministry finally confirmed there had been an "emergency situation" at Astravets.
Five months later, a replacement reactor vessel collided with a railway pylon while in transit.
The Lithuanian capital, Vilnius, is less than 50km away, despite IAEA recommendations made after the 2011 Fukushima disaster in Japan that nuclear power stations should be built more than 100km from population centres.
Lithuania says it is stockpiling iodine tablets, opening nuclear bunkers and issuing survival notes to citizens. In October, the authorities held a disaster response drill to a nuclear meltdown. 
Chernobyl is about 12km from the southern Belarusian border and the direction of the wind in 1986 meant Belarus was the worst affected country. When the radioactive clouds moved towards Moscow, the Soviet air force was ordered to seed the contaminated clouds with silver iodide. 
A Rosatom spokesman denied the safety allegations, saying the reactors were among the safest in the world and designed to withstand "even the most unlikely event", including an aeroplane crash. "Anti-nuclear scaremongering doesn't help to fight climate change and it appears to be only devised to protect the profits of the fossil-fuel energy sector in the region," the spokesman said. 
Astravets in 2016. Picture credit: Wikimedia 
Related