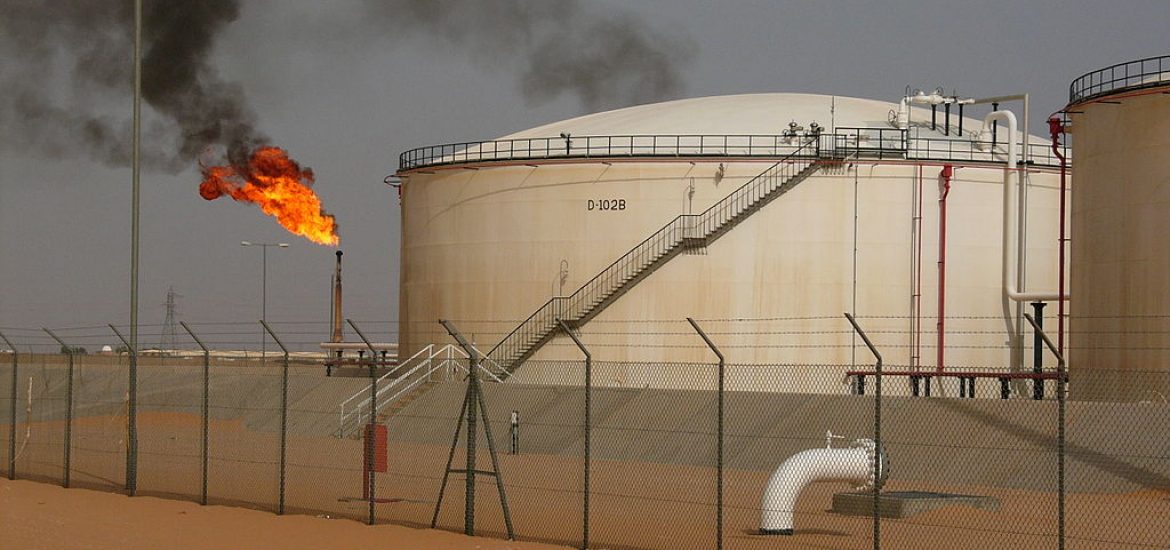 Libya's National Oil Corporation (NOC) has announced year-to-date revenue for 2018 of US$13.6 billion, hitting the highest income since 2013 as violence in the near-failed state threatens European supplies. 
"Notwithstanding the recent Gulf of Sirte crisis and other national operational challenges, NOC 2018 year-to-date revenue has already eclipsed the 2017 total," the NOC said. 
The NOC's figures were released amid news of a blackout across western and southern Libya with grids failing to provide electricity last week. The General Electricity Company of Libya (GECOL) said violence in Tripoli affected its power grid and the rest of the country had daily power outages of up to 10 hours, amid the high summer temperatures. 
The annual total projected revenue is estimated at US$23.4 billion, an 80-per-cent, year-on-year increase.
Libya had a pre-civil-war capacity of around 1.6 million barrels per day of oil, but its energy industry since 2011 suffered numerous disruptions due to blockades and fighting between militias.
Libya remains fragmented with rival authorities claiming control over large areas of the west, east and south. The latest fighting could further scupper a French plan to hold a nationwide election by the end of the year in an attempt to tie the country back together.
NOC chairman Mustafa Sanallah said: "Despite ongoing challenges in the sector, combined product portfolio revenues bear testament to NOC's production performance in recent times, including a 2018 peak of 1.3 million barrels of oil in February, We continue to drive performance across our operations and fuel the Libyan economic recovery."
He repeated his call for the Ministry of Finance and Central Bank of Libya to publish detailed approved budgetary arrangements and expenditure.
The NOC said it had no role in the distribution of budgets and revenue, adding that it just received its budget from the Ministry of Finance, like other publicly funded organisations. 
Sanallah added: "I have repeatedly demanded the fair distribution of national oil revenues and called for transparency across government in this regard. This is one of the most important issues facing our country. 
"We are publishing our year-to-date revenue figures in the spirit of transparency, and will henceforth seek to adopt key principles of the Extractive Industries Transparency Initiative financial reporting standard. NOC will ensure it is the governance benchmark against which other Libyan institutions will measure their performance." Sanallah added.
"Through these measures and this level of transparency, all Libyan citizens will have the ability to see how every dinar and of their oil wealth is spent," the NOC boss added.
Libyan producers wrestle with chaos. Picture credit: Wikimedia
Related