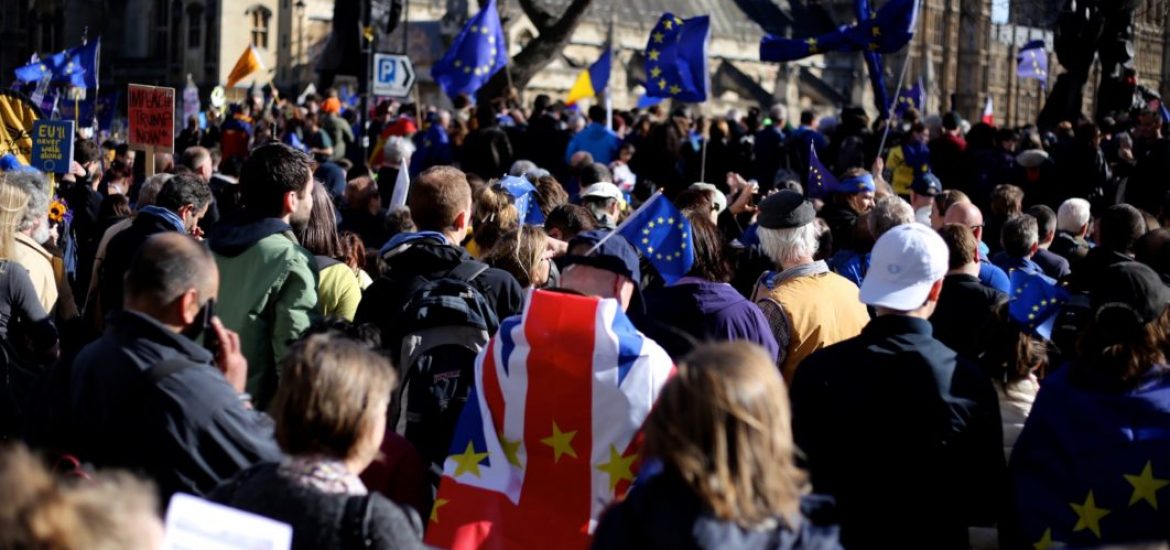 Brexit deadlines have put the supply of nuclear raw material for UK power stations in peril as the EU scrambles to prepare for the ongoing crisis involving Britain's departure from the bloc. 
Sky News reported that a leaked government paper says the UK is already missing critical deadlines to put full safeguards in place to keep the flow of components and raw material needed to supply nuclear fuel after Brexit.
The aim is to set up an internationally required system to safeguard nuclear material, so civil and military nuclear material is separated.
Britain does not produce uranium and must have its safety measures in place, including a governing body to regulate the safe transport of the dangerous material if it leaves European safeguarding body Euroatom.
Five so-called high-level risks in establishing the government body have been detailed by the UK's Office for Nuclear Regulation, according to the "risk-register" report. 
Work on a computer system, which should have started by the end of March, is already behind schedule and the deadline has already been ditched, the paper warns. 
The other four "red" warnings, on a red, amber and green ranking, include recruitment, lack of training for inspectors and funding.
There had been a failure to "recruit enough people with the right skills to deliver a UK state system of accountancy for control of nuclear material to meet international obligations by 2019", it said. 
The "comprehensive handover" of hardware from Euratom had also not been addressed, the leaked report warned. 
The CEO of the UK's Nuclear Industry Association, Tom Greatrex, this week warned publicly that country could have a period with no nuclear fuel unless the safeguards were established. 
"Whilst you may have a stock of raw material to be able to produce fuel. Eventually, you are going to be in the position where you use that up," said Greatrex.
He said Brexit had created "a very exacting timetable" to set up a British nuclear agency and there was "no shortcut" available. 
Nuclear power stations have been warned that they may not be able to obtain fuel if it cannot be legally exported across borders. This could also apply to medical isotopes used in scans and cancer treatment.
"We could end up in a situation where you have got a perfectly well-functioning fleet of nuclear power stations but we haven't got enough fuel … We don't want to end up in the position where we have got power stations and haven't got fuel," Greatrex said. 
A UK government spokesman said the authorities had made "significant progress in preparing to leave Euratom to ensure safeguards are in place from day one".
"The nuclear safeguards bill is making good progress through parliament and we continue to work closely with the Office for Nuclear Regulation to ensure we continue to have a robust regime in place," the spokesman added. 
Anti-Brexit campaigners in London last year. Picture credit: Energy Reporters
Related