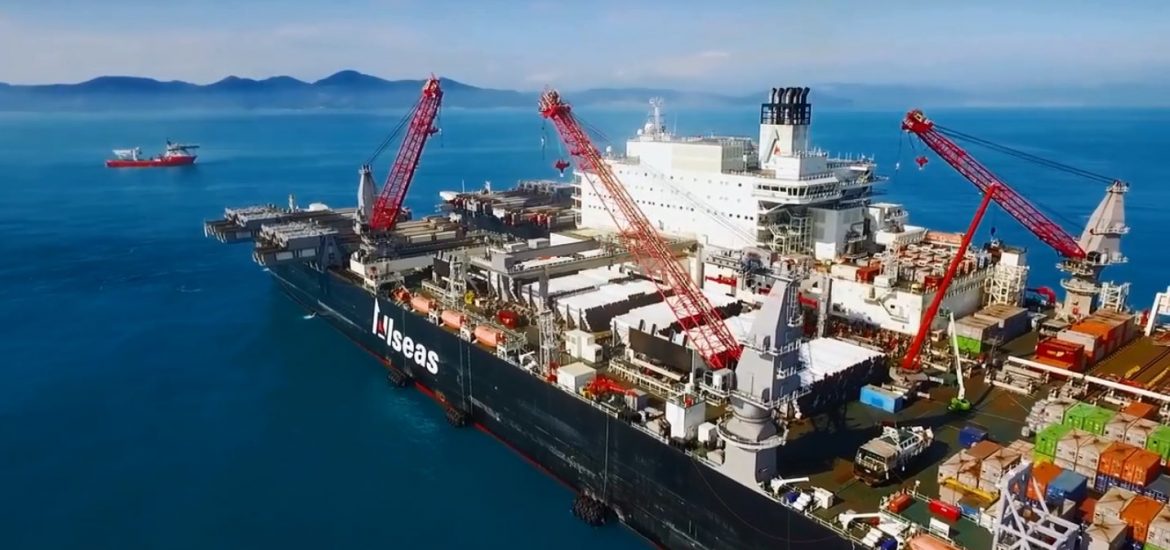 Donald Trump's criticism of the Nord Stream 2 pipeline is no reason to stop the Russia-to-Germany pipeline and any attempt to do so will be difficult now construction has started, according to Germany's European commissioner, Guenther Öttinger.
Trump in July said the US$11-billion gas natural pipeline under the Baltic Sea made Germany a "captive" of Russia.
The tycoon turned populist is trying to encourage European ports to establish facilities to receive US LNG – primarily derived from the environmentally ruinous process of fracking – rather than cheaper Russian natural gas.
The US says Moscow is using the project to divide Europe, with Poland, the three Baltic states and Ukraine all opposing the process.
In November US Energy Secretary Rick Perry said sanctions were still being considered on companies backing the pipeline.
"I was never a great supporter of Nord Stream 2," Öttinger, the European budget commissioner in Brussels, told Der Spiegel. "But the truth is the pipeline has long been under construction and can no longer so easily be stopped. Trump's threats are no reason for that."
In total, 380km of the Nord Steam 2 pipeline's offshore section had been completed, said de-facto Russian gas export monopoly Gazprom chairman Alexei Miller this week.
"We began laying it in the Baltic Sea in September. As of today, over 380km have been laid in Germany's territorial waters and works are now underway in the economic zones of Finland and Sweden, and at onshore sections in Germany and Russia," Miller said.
The German government describes the pipeline as a private enterprise. A report from Germany recently said the pipeline would allow EU consumers to save €8 billion in energy costs per year.
Chancellor Angela Merkel governs with a fragile coalition with the left-of-centre SPD, which heavily backs the pipeline.
Construction began last week in Finland's exclusive economic zone and will next move onto Sweden.
Ukraine derives up to 3 per cent of its GDP from transit charges under a contract with Gazprom that expires in December 2019.
Öttinger, a former member of Merkel's CDU, called on Gazprom, which is leading the pipeline project, to agree "a fair deal on the further use of the existing pipelines through Ukraine".
Gazprom is bankrolling the pipeline by providing half of the €9.5 billion construction cost with contributions coming from Germany's Uniper and Wintershall, UK-Netherlands giant Royal Dutch Shell, France's Engie and Austrian OMV.
Nord Stream 2's construction is already at an advanced stage. Picture credit: YouTube
Related