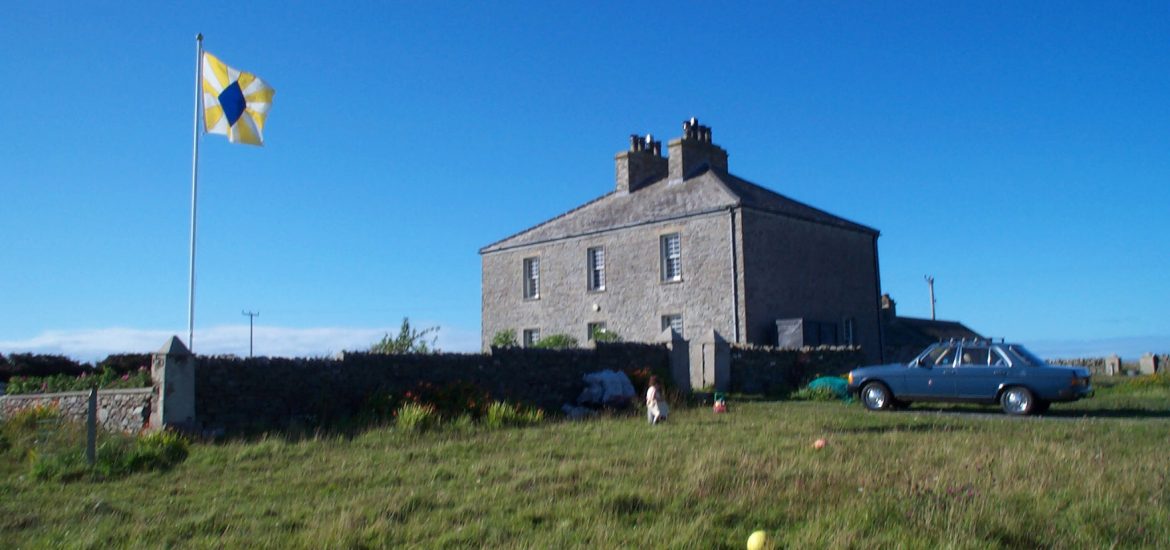 The Orkney Isles are pioneering efforts to demonstrate the role that hydrogen can play in powering ferries.
The island of Eday (pictured) has an electrolyser splitting water into hydrogen and oxygen inside a shipping container using tidal power to make hydrogen.
A fuel cell at a pier on Orkney's main island is using hydrogen produced by an electrolyser to generate electricity for ships at dock.
Now Neil Kermode, who heads Orkney's groundbreaking European Marine Energy Centre (Emec) – which is working on the hydrogen project – said the gas could be more efficiently used if it powered North Sea transport.
The ageing ferries that link the Orkney archipelago are consuming "massive" amounts of diesel, Kermode says. "We realised that if we could use the hydrogen to power our ferries, we would put another dent in our carbon addiction," he added.
It is not just hydrogen as the other by-product of electrolysis, oxygen, is used by the aquaculture industry.
Oxygen could be used from a parallel project in Shetland to the north, said Shetland Island Council's carbon and energy officer Sean Haughey, who is pushing ahead with a hydrogen-producing project from the five-turbine, 4.5MW Garth wind farm in Yell.
"We looked at using oxygen and, although it wasn't seen to be financially viable down in Orkney, there's a lot of fishing farming aquaculture in Shetland that ships up a lot of oxygen," Haughey said.
"It's part of the business case to look at also using the oxygen. You end up producing by mass about eight times more oxygen than you do hydrogen."
Haughey said the Shetland project could heat the Baltasound school in Unst five or six times over.
In June an alliance of European firms led by Scottish shipbuilder Ferguson Marine Engineering won more than €12 million in European Union funding to build an engine for what could become the world's first hydrogen-powered, oceangoing car ferry, due to launch in 2021.
Meanwhile, Hyundai Motor Group announced plans in December to invest almost US$7 billion in developing hydrogen-powered cars, drones and boats.
Scientists have known for almost 200 years that sending direct current through water can split it into hydrogen and oxygen.
But the energy and infrastructure needed to make hydrogen on a large scale has made it cost-inefficient compared with fossil fuels. The need to tackle climate change, however, could make hydrogen far more competitive.
Orkney's wind farms often generate more electricity than the islands' grid can use or transmit to the Scottish mainland and the turbine that powers the Eday project sometimes loses more than 30 per cent of its average output because of limited of grid capacity.
Eday. Picture credit: Wikimedia
Related