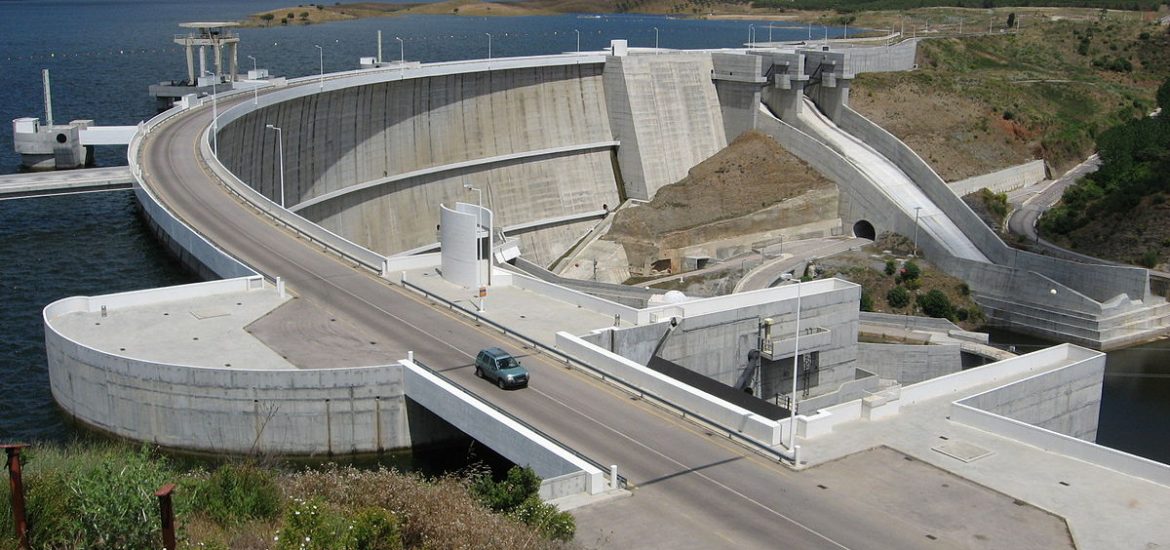 Renewable energy sources made up 103.6 per cent of mainland Portugal's electricity supplies last month, according to the energy sector.
During the same period last year, renewable energy was only able to meet 62 per cent of Portugal's electricity needs.
Portugal has been a renewable leader since before 2016, when it broke records for running on renewable sources for 107 consecutive hours.
According to the transmission system operator, REN, renewable output reached 4,812 gigawatt/hours (GWh), surpassing Portugal's total electricity needs for March, which reached 4,647 GWh.
The Portuguese Renewable Energy Association and the Sustainable Earth System Association report claimed that last month's landmark was a sign of things to come.
The joint report said: "Last month's achievement is an example of what will happen more frequently in the near future. It is expected that by 2040 the production of renewable electricity will be able to guarantee, in a cost-effective way, the total annual electricity consumption of mainland Portugal."
Portugal continued to draw power from fossil-fuel plants during the month to fill gaps in renewable supply, but those lapses were more than made up for by increased renewable production, it added.
Around 55 per cent of March's energy came from hydropower and 42 per cent from wind in the sun-blessed country.
It was calculated that the increase in renewable generation meant average energy prices fell from €43.94 per MWh last year to just €39.75 per MWh.
The renewable contribution reduced the country's carbon-dioxide emissions by 1.8 million tonnes for last month, the report said.
"These data, besides indicating a historical milestone in the Portuguese electricity sector, demonstrate that renewable energy can be relied upon as a secure and viable source with which to completely meet the country's electricity demands," it said.
Portugal in 2008 switched on what was reportedly then Europe's largest onshore wind farm while continuing to construct what was then the world's largest solar farm.
AlterNet reported last year that Portugal ranked 12th in Europe for the amount of energy it received from renewable sources with 30.5 per cent. Iceland came top with 76.4 per cent supplied from renewables.
Green MEP Claude Turmes from Luxembourg used the Portuguese milestone to argue that the EU should increase its 2030 renewable energy target of 27 per cent.
MEPs are calling for a 35-per-cent target, while the European Commission and member states want 27 per cent.
Turmes tweeted: "Impressive news from Portugal: #renewables produced more than 100% of the country's electricity consumption throughout the month of March! That shows how ridiculous a 27% target for 2030 is. Who will be the next country to follow that path?"
The Alqueva dam in Portugal. Picture credit: Wikimedia 
Related