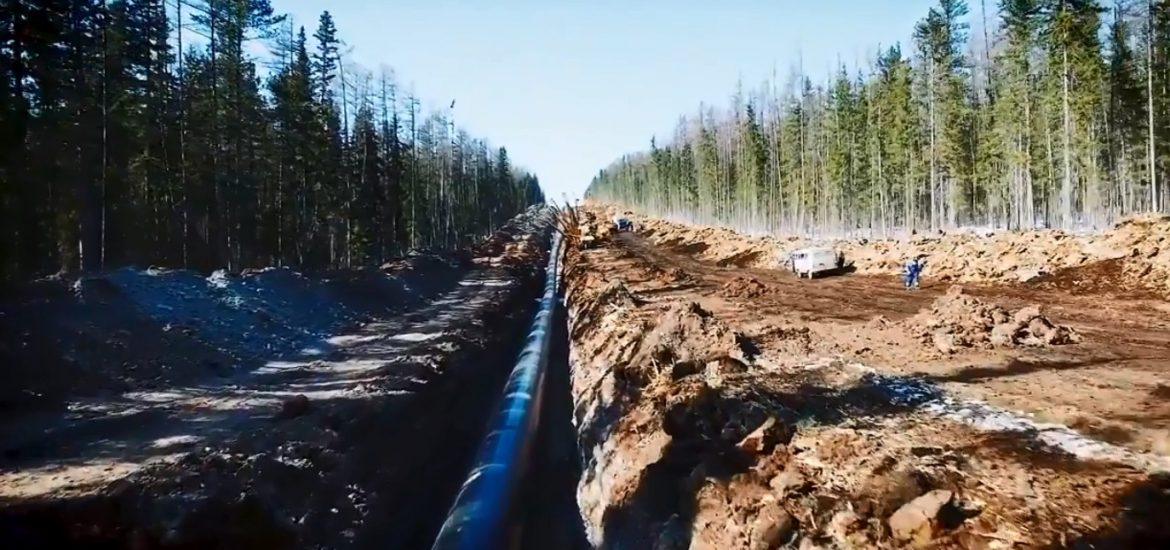 Russia's energy relationships with China continues to flourish, Russian President Vladimir Putin told the Russian-Chinese Energy Forum in Beijing this week.
Russia is reportedly looking to expand cooperation on petrochemicals, gas, oil and coal projects with China.
"An important part of these relations is energy cooperation which has lately received significant development," the veteran president said.
Putin and Chinese President Xi Jinping agreed to hold the energy forum during their meeting in June to pursue economic initiatives to counter the trade protectionism of Donald Trump.
Russian energy firms, including Transneft, Gazprom, Tatneft and Russneft and Russian natural resources minister Dmitry Kobylkin took part in the event along with China's CNPC, China Gas and Beijing Gas.
According to Kremlin mouthpiece Tass, Russia's major oil company Rosneft boss Igor Sechin told the forum: "Certain aspects of the current political conditions in the world, increasing protectionism and threat of trade wars in the world economy serve as additional incentives to cooperate more closely and make decisions faster."
Sechin said the East Siberia-Pacific Ocean oil pipeline, Power of Siberia gas pipeline and Yamal LNG were key areas of development. He said oil and gas projects offshore in the Arctic and the Russian Pacific, as well as the increasing development of shipping via the Northern Sea Route, were growth areas for cooperation.
"In many ways, Russia ties prospects for increasing economic growth to advancing the development of eastern territories and development of natural resources there. China, in turn, is interested in ensuring its energy security and reliable supply channels," Sechin said.
He said investment in existing and developing energy projects in the east of Russia had target sales markets in China of around US$100 billion.
"We see synergies from these interactions, Chinese banking services are more in demand, there is the opportunity to build vertically integrated networks and we have opportunities to work together in other countries," Sechin told the media.
This week's Russia Calling investment forum in Moscow was also seen as an opportunity for China in the energy sphere.
It was announced in September that a group of Russian and Chinese businesses were considering 73 joint investments worth more than US$100 billion. The same figure was used three times.
VTB Bank president Andrey Kostin said: "We have quite a big economic interest, our trade is now US$100 billion and China is Russia's largest trading partner. China will not substitute western investors or the west for us, but China is now quite important for Russia and we are very eager to develop further our relationship with China, in all areas," he told the media at the investment conference.
The 3,000km pipeline Power of Siberia pipeline (pictured), being built by Russian gas exporter Gazprom is running from the gas fields in eastern Siberian to the Chinese border.
Gazprom said the "Eastern Gas Programme" included five fields that were under commercial development, establishing a new Asia-Pacific route.
Sibur, Russia's largest gas-processing and petrochemical company, has also partnered with Gazprom to build a gas chemical complex near the Chinese border along the Power of Siberia pipeline.
The Power of Siberia pipeline. Picture credit: YouTube
Related