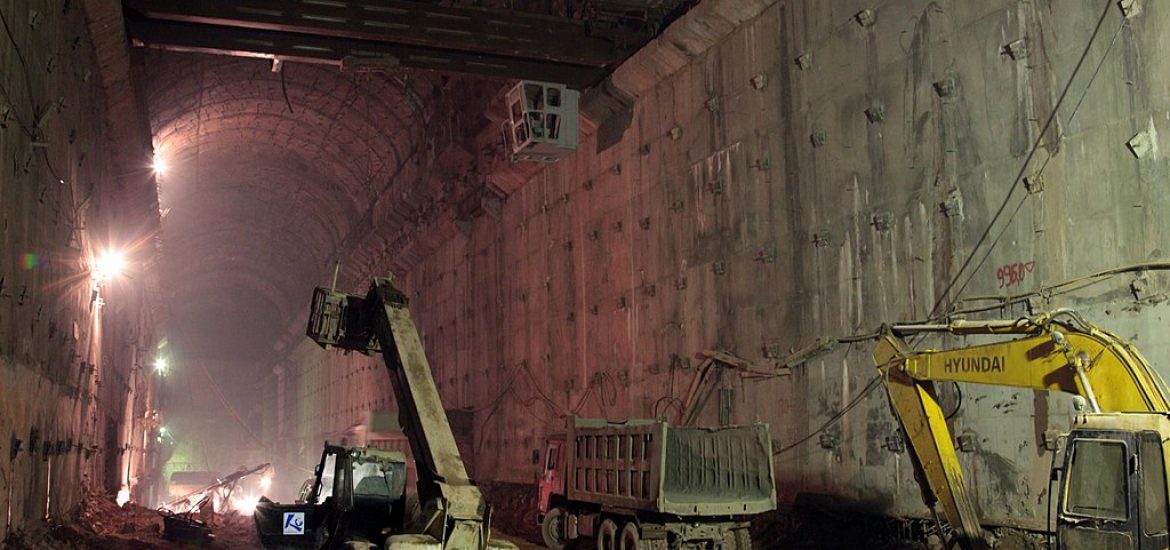 The Asian Development Bank (ADB) recently approved a US$35-million grant to reconnect Tajikistan's electricity network to the former Central Asian power grid in Uzbekistan.
Equipment to increase the reliability of the system would be installed at the junction points on 220 kV and 500 kV transmission lines, the bank added.
The ADB's announcement came days before Tajikistan's president, Emomali Rahmon, cut the ribbon at the Rogun dam (pictured). The dam is 75 metres tall and only one of six intended turbines is currently turning but it is due to reach a record-breaking 335 metres and is intended to double Tajik generation capacity when completed by 2028. The budget is estimated at US$3.9 billion.
"This project will allow Tajikistan to export summer surplus of electricity to Uzbekistan, and to ensure more efficient use of regional energy resources. Reconnection is an important step in ensuring full parallel work with the power system of Uzbekistan and the Central Asian energy system," said ADB financier Yuki Inoue.
The ADB project between Tajikistan and Uzbekistan is focussed on energy just as it was a source of diplomatic tension in the past.
The Soviet-era Central Asian Power System (Caps) managed energy between the five republics. Tajikistan and Kyrgyzstan were relatively rich in hydropower, although water resources were used primarily for irrigation, while Kazakhstan, Turkmenistan and Uzbekistan were fossil-fuel rich.
In a 2015 study on rehabilitating Caps, the World Bank reported that "the end of the Soviet Union resulted in a progressive decline in a crucial function of Caps … Each country now undertakes energy decision-making independently, eroding established practices, including the physical and technical parameters of the infrastructure."
The ADB said the USSR-era infrastructure in Tajikistan had "neither been properly maintained nor replaced, especially during the civil war. This significantly deteriorated the reliability of the protection systems, which is one of the key elements for the parallel operation of the power systems."
The Tajik government withdrew from Caps in 2009 during a harsh winter, triggering power failures elsewhere Tajikistan and in southern Uzbekistan. In November 2009, Kazakhstan claimed Tajikistan was stealing from the grid, which the Tajik authorities denied.
Uzbekistan withdrew in December 2009, blocking gas and oil supplies from Turkmenistan.
Uzbek President Shavkat Mirziyoyev has tried to undo the legacy of distrust among regional leaders and a desire of the former Soviet colonies to be fully self-reliant.
The ADB's project builds on earlier bilateral work. In February, Tajikistan announced it would begin exporting 1.5 billion kilowatt hours of electricity to Uzbekistan in the summer and power began to move in April.
The Rogun dam. Picture credit: Wikimedia
Related