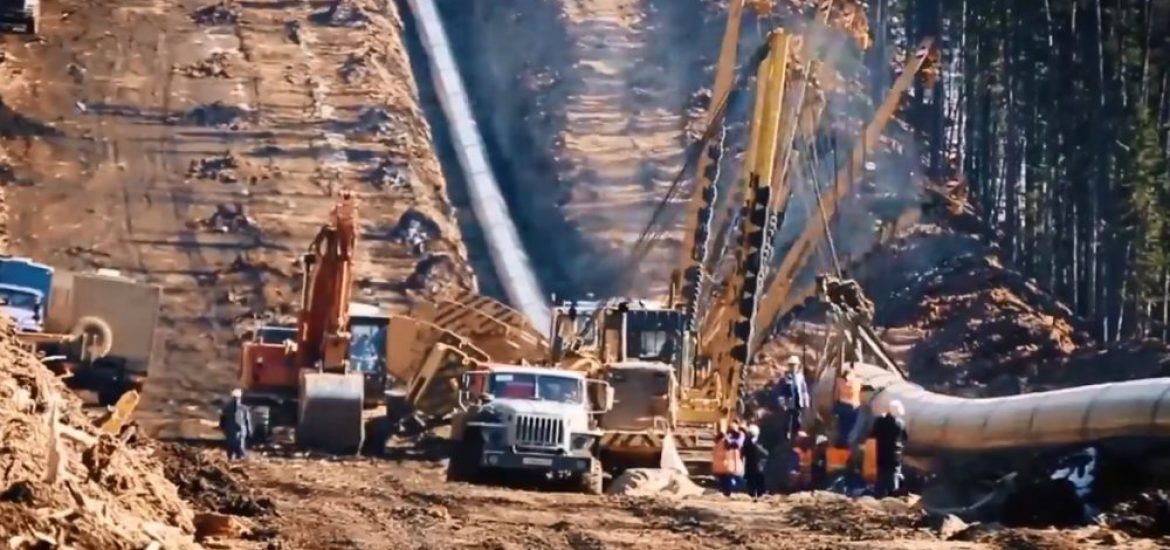 Sibur, Russia's largest petrochemical producer, is expected to sign a gas supply deal that could increase the capacity of a planned power station aimed at the Chinese market. The move could spark billions of dollars in investment.
Russian firms are jostling with West Asian countries for the potentially lucrative Chinese liquid petroleum gas (LPG) market.
The LPG supply deal with default Russian gas export monopoly Gazprom would allow Sibur and its Chinese partner, Sinopec, to boost potential output from the Amur power station close to the Chinese border by around 80 per cent.
The proposed supply agreement is due to be signed next week at an economic forum in Vladivostok, sources said.
China is one of the world's biggest importers and consumers of LPG. Russia's Irkutsk Oil (INK) shipped around 2,300 tonnes of propane and butane mixture by train towards the Far East Gas terminal in northeastern China over 10 days in August, according to rail statistics.
China's LPG imports rose 3.4 per cent year-on-year in the first half of this year to 9.79 million tonnes, according to Chinese customs.
The Amur chemical factory is one of the cross-border business deals announced in recent years.
Russian President Vladimir Putin has been boosting ties with Beijing since his invasion of Crimea in 2014.
Sinopec has a 10-per-cent stake in Russia's Sibur, while another 10 per cent of the firm is held by the Chinese state-run Silk Road Fund.
The new agreement increases the likelihood that Sibur and Sinopec, who signed up to a joint venture earlier this year that would give the Chinese company a 40-per-cent slice of the project, could decide to construct a larger power station in Amur than first planned.
Expanding the site to also use LPG – which can be used in cars or to produce electric power and petrochemicals – would boost the project's costs from up to around US$8 billion to US$10 billion to US$11 billion, a source said.
A final investment decision is due to be taken before the end of the year, with construction set to continue until 2024.
Gazprom, which has committed to supplying the Amur site with 2 million tonnes of ethane per year, would supply up to 1.5 million tonnes of LPG under the terms of the agreement.
Gazprom has spent billions opening up the Chinese market to Russian gas. Picture credit: YouTube
Related