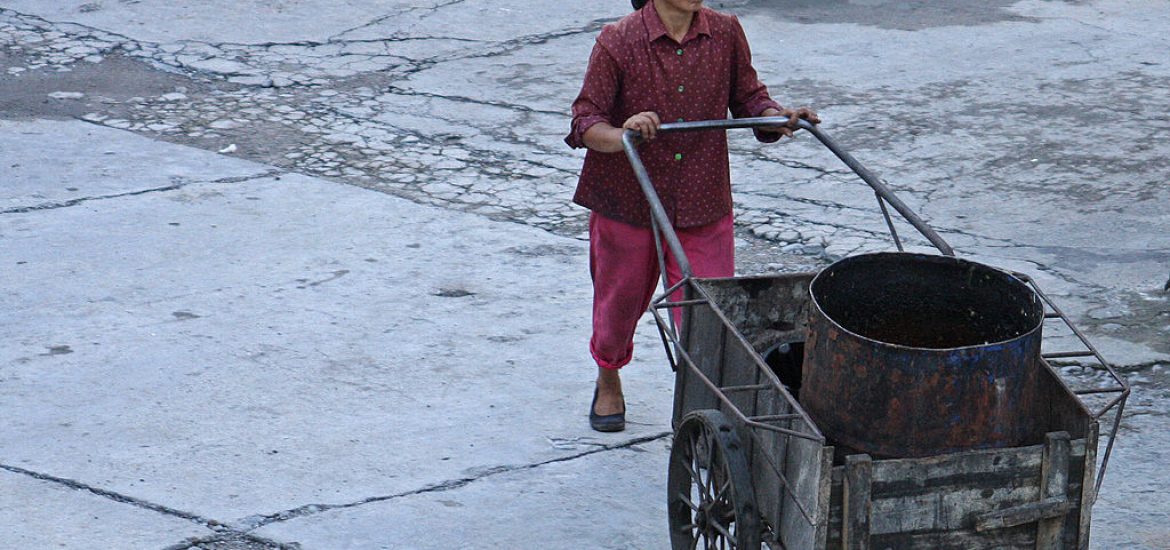 The Washington Post claims that in recent months, Russia allegedly offered a nuclear power station to North Korea in exchange for the dismantling of its nuclear weapons and ballistic missiles as Moscow reportedly looked to bypass the stalled negotiations between North Korea's leader Kim Jong-un and Donald Trump.
Russia is alleged to have proposed, as a world-leading nuclear power exporter, that it would handle all the operations and transport any byproducts and waste across the border into eastern Russia to prevent Pyongyang from using the site as a source for weapons development and fabrication. The impoverished pariah state would receive a much-needed power source in exchange for ditching its weapons programme.
It is not known how Washington responded to the story or whether the offer is still on the table for Pyongyang.
Russia appears keen for Kim to pay a visit to Moscow, but he has so far not committed to doing so.
Russia's President Vladimir Putin would like Kim to visit Moscow.
"Of course, it is on the agenda," Igor Morgulov, the Russian deputy foreign minister, without mentioning any dates, according to Kremlin mouthpiece Tass.
Kim, who travelled to Beijing to meet Chinese President Xi Jinping last month, now appears to be focusing his diplomatic attention on another diplomatic summit with tycoon turned populist Trump later this month or in early March.
The Russian nuclear idea borrows from the original blueprint of an abandoned 1994 accord between North Korea and ex-president Bill Clinton's administration known as the Agreed Framework, which sought to provide for North Korean energy requirements.
"It was technically possible for the US to provide light-water reactors to North Korea under the Agreed Framework because Pyongyang agreed to remain a party of the Treaty on Non-Proliferation of Nuclear Weapons and receive safeguards from the International Atomic Energy Agency," said Duyeon Kim, a Korea analyst at the Centre for a New American Security.
Victor Cha, who was purportedly considered last year to become US ambassador to South Korea, condemned the Russian proposal to North Korea. "The Russians are very opportunistic when it comes to North Korea, and this is not the first time they've pursued an energy stake in Korea," Cha said. But the former White House staff member said the Trump administration might accept the Russian proposals. "Previous administrations have not welcomed these Russian overtures, but with Trump, you never know because he doesn't adhere to traditional thinking," Cha told the Post.
North Korea is in need of energy security. Picture credit: Wikimedia
Related