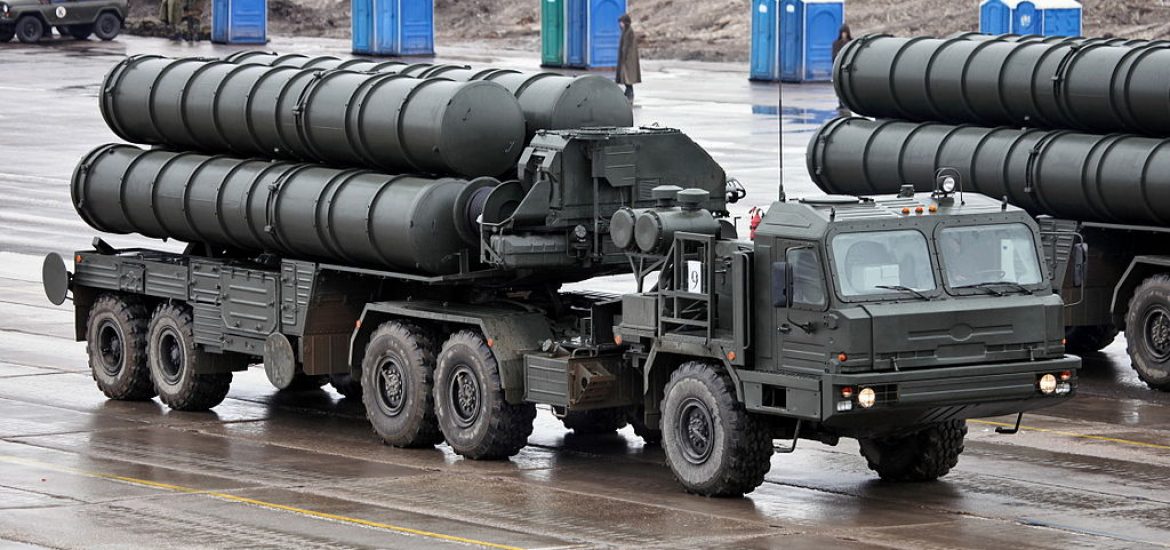 Turkey is reportedly considering deploying its controversial new Russian missile-defence system along its Mediterranean coast, which will bolster its efforts to drill for gas near Cyprus.
The S-400 battery, which is due for delivery soon and is seen as endangering Turkey's position in Nato, would extend Ankara's grip on the Eastern Mediterranean, Bloomberg reported, quoting unnamed sources. 
Turkish President Recep Tayyip Erdogan and Donald Trump are expected to discuss the S-400s at the late June G20 summit in Japan.
The Russian battery could extend Erdogan's influence over Cyprus. 
In December 2017, Erdogan said he wanted to renegotiate an early 20th-century treaty marking the maritime boundaries of Turkey and Cyprus. 
The S-400 purchases mark a step towards a re-evaluation of its 67-year Nato membership.  
Washington says that using Russian systems could enable Moscow to gather intelligence about the performance of US fighter jets, especially the F-35's stealth capabilities.
Stationing S-400s along the Mediterranean could alarm Nato members using F-35s in the region, including Israel and the UK, from Cyprus.
Turkey's defence minister said last week that Turkish personnel were conducting S-400 training in Russia, while the US has said it might halt the F-35 training of Turkish pilots in Arizona.
"Turkey regards the S-400s as a deterrent to defend its energy interests in the East Med where brewing tensions may threaten to bring Turkey's relations with the US to a breaking point," said Mehmet Seyfettin Erol of the Ankara-based Ankasam think tank. "It feels increasingly threatened in the Mediterranean by US and Israeli support for Cyprus."
Punitive sanctions imposed on Turkey could persuade Erdogan's populist government to withdraw its cooperation from US oil sanctions on Iran. Trump is trying to block off all Iranian oil exports after handing Turkey a six-month waiver.    
Ankara might want to deploy the air-defence missiles around its first nuclear power station, being built by Russia at Akkuyu on the Mediterranean coast.
Abdullah Agar, a Turkey-based security specialist, told Bloomberg: "The possibility of the S-400s being deployed at Akkuyu is quite strong. It is a solution that could provide security to the nuclear plant in line with Turkey's cooperation with Russia and give it an edge in a stiff energy competition in the East Med."
The S-400. Picture credit: Wikimedia 
Related