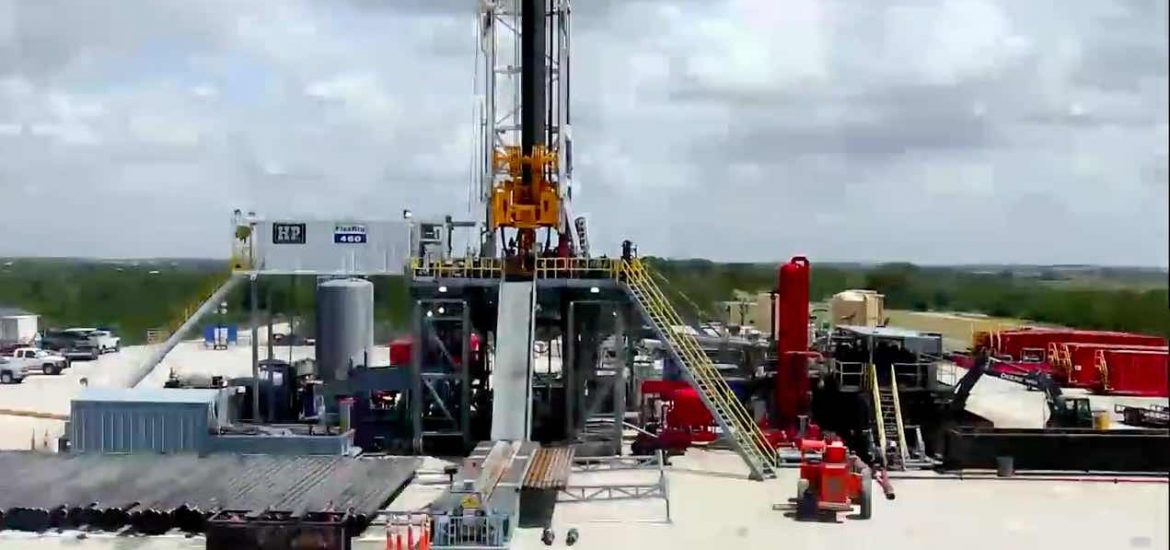 Monday's oil-price crash could knock numerous US shale oil producers out of business, according to observers. 
High-cost US shale operators extract oil and gas from rocks using environmentally ruinous hydraulic fracturing. 
Oil prices fell by nearly a third this week – the biggest drop since 1991 – after Russia refused to join Opec in production cuts. 
The benchmark Brent crude fell to approximately US$31 per barrel.
In the last decade, American shale producers have helped the US become a net-energy exporter but they reportedly need an estimated US$48 per barrel to break even. 
Donald Trump said he was using the price crash to fill up the giant US strategic fuel reserves. 
Some observers have blamed Saudi Arabia. Washington's "ally" has undermined "an important part of the US economy at a critical time", opined Daniel Larison in the American Conservative. The US should realise it "owes Saudi Arabia nothing and should stop supporting it".
It remains to be seen if an economic shock will undermine Trump's attempts to retain office in November. 
Apache has numerous fracking operations. It immediately cut its dividend by 90 per cent, axed spending by up to 50 per cent and said it would reduce North Sea and US production. 
The US financial sector has lent the oil industry more than US$400 billion over the previous decade, transforming the US from an oil importer to the world's largest producer with an output of 12.2 million barrels per day. 
Shale extraction uses high-pressure steam to force open underground rock formations. It is expensive and output has often disappointed. The reserves drain rapidly and new wells are repeatedly being drilled. Profits often fail to materialise.
Since 2015, 208 US oil firms, which carried a combined US$121 billion in debts, went bankrupt, the legal firm Haynes and Boone reported. 
Shale producers now have few borrowing options left with Wall Street's patience apparently wearing thin.
In the second half of 2019, 24 US oil firms went bust, when the average oil price was almost double current levels. 
The credit rating firm Moody's said in February that US$86 billion in debt was due to be repaid by 2024, while over half of it is owed by companies with "junk" credit ratings.
Bill Farren-Price in the ­Financial Times said Russia was to blame for the troubles facing shale producers. The Kremlin "has effectively sent its tanks on to the White House lawn", he wrote.  
Russian President Vladimir Putin had grasped what had "been haunting oil officials in Saudi Arabia" since the rise of fracking. He had realised that Opec's production cuts had subsidised the US shale sector, threatening Russia's international exports. "Moscow has taken aim at President Trump's much-vaunted US energy independence [in an] economic smash-and-grab," Farren-Price wrote. 
Picture credit: YouTube  
Related