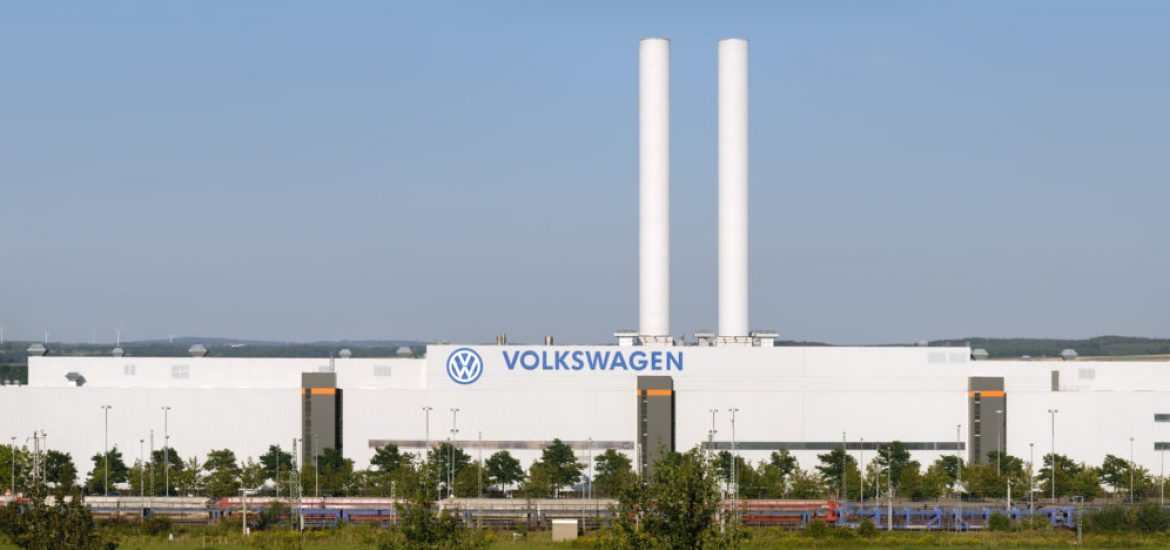 Volkswagen says it must sell 600,000 more electric vehicles per annum to comply with carbon dioxide emissions goals released by the European Union this week.
Under the goals, car manufacturers must reduce their carbon dioxide emissions in new fleets by 15 per cent by 2025 and 37.5 per cent by 2030. 
Light commercial vehicle emissions must be cut by 31 per cent from 2021 levels by 2030 under the rules. 
Germany was apparently hoping for a maximum cut of 30 per cent, according to Handelsblatt.
The numbers of conventional vehicles sold will have to be reduced, meaning there will be extra factory space and capacity that was previously used for making diesel and petrol vehicles. 
"The plan we have drawn up for transition is not enough to fulfil this transformation," Volkswagen chief executive Herbert Diess said this week in response to the targets. Manufacturers who breach the rules could face multi-billion euro fines. 
Volkswagen normally decides on its investment plans in November.
Almost US$50 billion has already been committed to Volkswagen's plan to become a major EV manufacturer by 2025.
Previously Volkswagen had reportedly calculated that it must sell 1.2 million electric cars in Europe by 2030 to meet the previous targets but that would have to rise to 1.8 million electric vehicles under the new rules. That would make up 45 per cent of Volkswagen sales. The German car giant and its related brands sell around 4 million cars in Europe per year.
Volkswagen sources purportedly said the firm would need to release at least seven more electric models to meet the demands and build at least one more electric-vehicle factory to produce them.
The firm was already planning to convert plants in Emden and Hanover to produce electric vehicles after 2022. A year ago it announced the reconstruction of the firm's factory in Zwickau (pictured) to produce electric vehicles by the end of 2019.
The German Association of the Automotive Industry (VDA) announced that the EU targets were unrealistic and would harm European competitiveness. Germany has around 436,000 workers dependent on building conventional vehicles. 
There are many more jobs in other industries that are associated with car manufacturing, like sales, transport and parts suppliers
"The regulation demands too much while promoting too little," the VDA said. "Nobody knows today how the agreed limits can be achieved in the time given."
Volkswagen said it was investing more than €44 billion into electric and autonomous vehicles by 2023.
Zwickau. Picture credit: Wikimedia 
Related