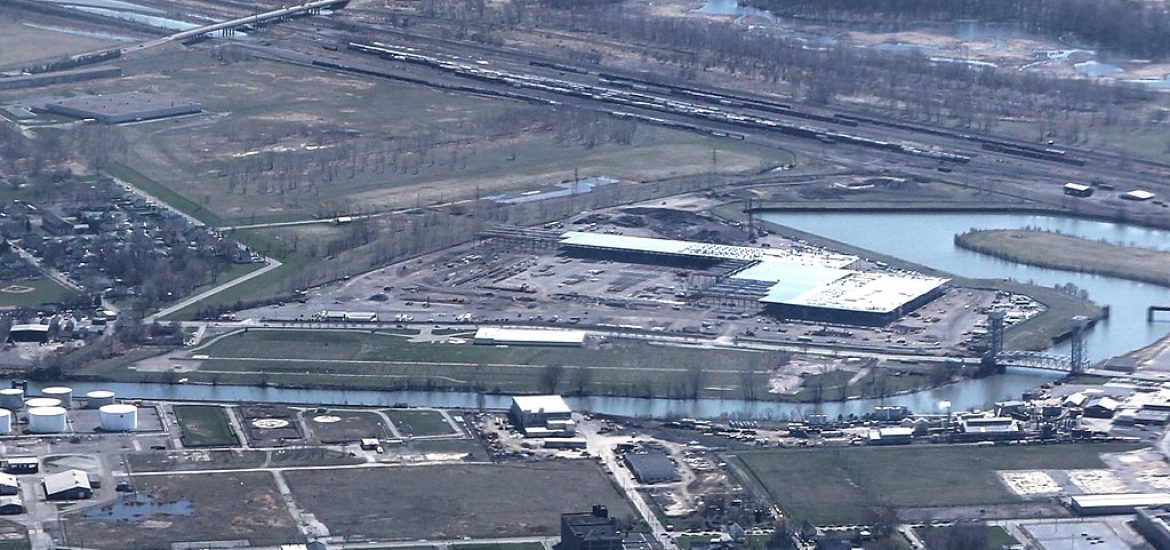 Tesla chief executive Elon Musk is planning to build a "Gigafactory" near Berlin and an engineering and design centre near the capital.  
He tweeted that the factory "will build batteries, powertrains & vehicles, starting with Model Y".
The factory would be Tesla's fourth Gigafactory, following the first battery plant in Nevada near Reno; a site producing charging equipment and power electronics in Buffalo (pictured); and another car factory in Shanghai.
The choice of Berlin offers Musk generous subsidies and proximity to the federal government, which is keen to sponsor electrification. Labour costs in eastern Germany are lower than in the traditional engineering hubs in the south and west. 
Musk said the planned site was near Berlin's new airport outside the city limits in neighbouring Brandenburg state. The airport is due to open in 2020 after years of delays.
"We definitely need to move faster than the airport, that's for sure," Musk said. "Everyone knows that German engineering is outstanding, for sure. That's part of the reason why we are locating our Gigafactory Europe in Germany. We are also going to create an engineering and design centre in Berlin, because Berlin has some of the best art in the world."
The German factory could help Tesla avoid the complexities of exporting its cars to the EU, and uncertainty around trade and tariffs.
The UK was apparently spurned because of the Brexit crisis.  
Tesla has said planned to produce its popular Model 3 and forthcoming Model Y, a crossover SUV, in Germany.
The German government agreed with the car industry last week to boost incentives for electric vehicles with a list price above €40,000. 
The subsidy period was extended to 2025. It was also agreed to aim for 50,000 public charging stations across Germany by 2022.
German Economy Minister Peter Altmaier said Tesla's announcement showed Germany remained attractive to carmakers. The minister said Musk's decision was "a milestone in the expansion of electric mobility and battery expertise".
"There was very intense competition in recent months among different European nations," Altmaier said in Berlin. "It's an important and positive development that Germany was chosen."
In 2016, Tesla acquired German manufacturing and automation design firm, Grohmann Engineering. Musk has since pointed to Germany as the site for his European operation. 
German giant Volkswagen this month began mass production of its electric ID.3. 
VW has earmarked more than €30 billion to develop the industry's largest fleet of electric cars.
"I'm happy that Elon is, let's say, pulling us, but I think the German industry is really now strongly investing," said Volkswagen chief executive Herbert Diess. "And we will keep you alert," he told the event while standing beside Musk. 
Tesla's Buffalo factory. Picture credit: Wikimedia
Related