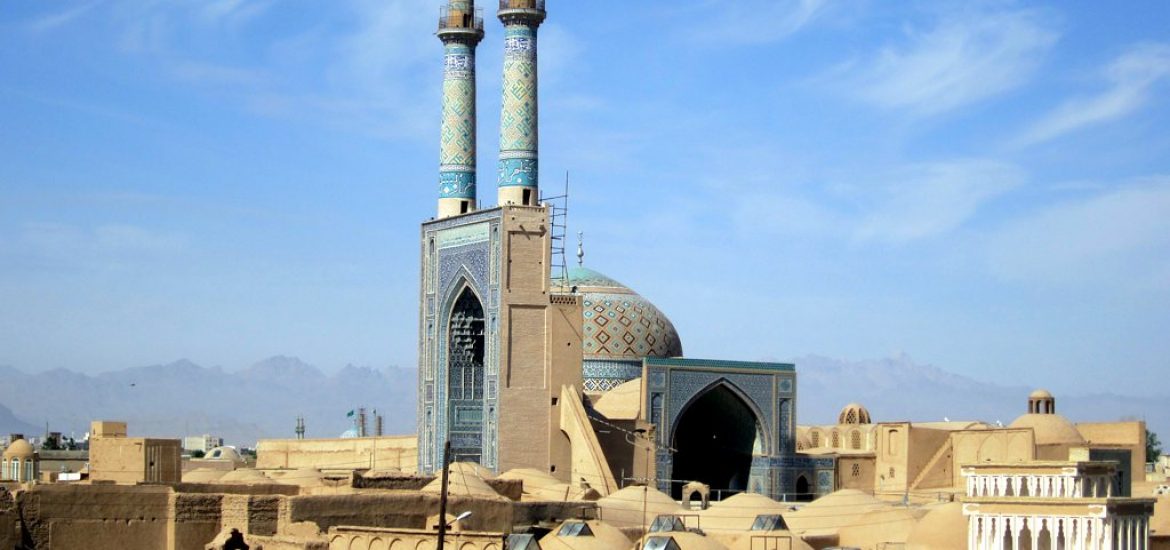 An oil field has been discovered in southern Iran with an estimated 50 billion barrels of crude oil, according to President Hassan Rouhani.
If confirmed, the find would boost Iran's proven reserves by a third, although Donald Trump's sanctions block much of the increasingly isolated state's exports. 
Rouhani, speaking in the desert city of Yazd (pictured), said the 50-billion-barrel field in Khuzestan province would be added to Iran's proven reserves of around 150 billion barrels.
Proven reserves are defined as those that are commercially feasible to extract.
The new find would be the West Asian state's second-largest source of oil after one at Ahvaz, which holds approximately 65 billion barrels. 
"I am telling the White House that in the days when you sanctioned the sale of Iranian oil, the country's workers and engineers were able to discover 53 billion barrels of oil," the president said. Tehran is probably hoping Trump is defeated in next November's presidential election. 
Iran has the world's fourth-largest proven crude deposits and the second-largest natural gas reserves. 
It shares a vast offshore gas field with Qatar in the Persian Gulf.
The enforcement of Trump's sanctions on Iran is exposing frailties in maritime and nuclear monitoring procedures. 
Vessels carrying oil from Iran and Venezuela have allegedly been avoiding detection to dodge Trump's sanctions.
Analysts say the evasive behaviour comes at great risk.
"These ships are carrying 2 million barrels of crude oil," said Russ Dallen of Caracas Capital Markets, which tracks shipping near Venezuela. "They can't be blindly wandering around in the dark. It's an environmental disaster waiting to happen."
Since 2004, under a United Nations maritime treaty, vessels weighing over 300 tonnes have been required to use an automated identification system to avoid collisions and assist rescues in the event of an accident. Ships have the discretion to turn off the transponders when entering trouble spots like the Strait of Hormuz or to avoid Somali pirates.
Meanwhile, Iranian Deputy Foreign Minister Gholam-Hossein Dehqani said the United Nations Secretariat's reports on the implementation of the UN Security Council Resolution 2231 ignore repeated US violations of the 2015 seven-nation nuclear agreement.
Iran has started construction on a second nuclear reactor at the Bushehr power station. 
"It was not us who started breaking commitments, it was them who did not keep to their commitments and cannot accept the nuclear deal is a one-way road map," said Ali Akbar Salehi, who leads the Atomic Energy Organisation of Iran.
Bushehr is fuelled by uranium produced in Russia and is monitored by the Vienna-based International Atomic Energy Agency. 
Yazd. Picture credit: Flickr 
Related