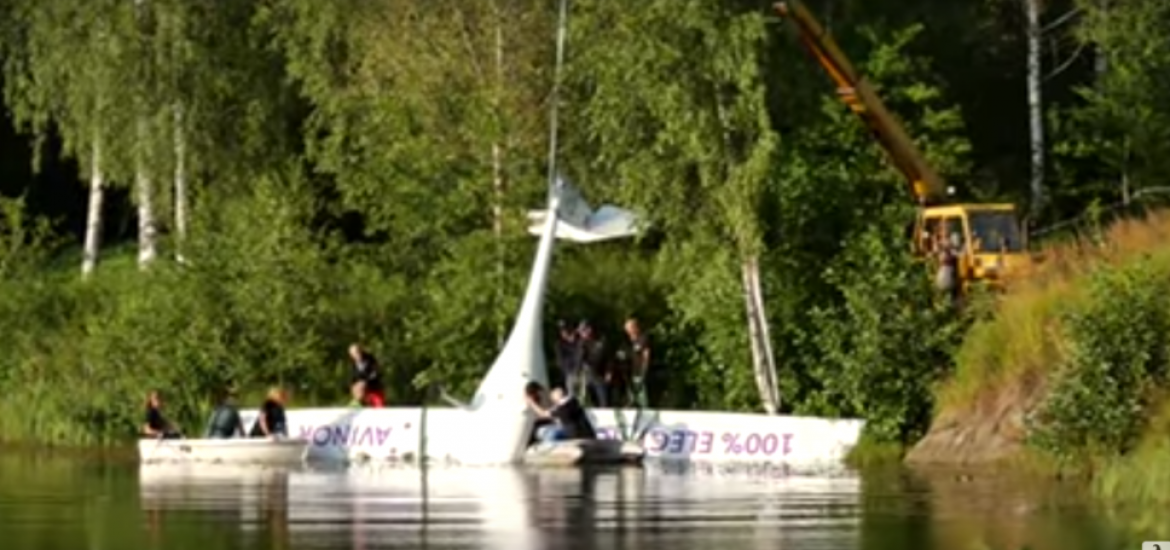 Norway's first battery-powered aircraft crash-landed last week on a Norwegian lake in a setback for the aviation innovation, although the pilot and passenger were both unhurt.
Avinor, which operates 43 of Norway's airports, has said it hoped to launch commercial passenger flights in electric planes by 2025. Electric aircraft will be exempt from landing charges and are due to be allowed to charge for free at Avinor's airports until 2025.
Avinor CEO Dag Falk-Petersen, who was the ill-fated pilot, has invited several high-profile passengers to experience the silent flight. 
The Alpha Electro G2 plane, which is made by the Slovenian firm Pipistrel, ended up nose-down, floating in a lake near Arendal in southern Norway.
"I made a mayday call and looked for a place to land," Falk-Petersen told public broadcaster NRK. "This is not good for the work we do."
The passenger, Aase Marthe Horrigmo, a junior minister, followed Environment Minister Ola Elvestuen, who had successfully flown earlier in the day.
The two-seat electric plane was designed for flight schools with an all-composite body with an electric motor and 20 kWh battery packs weighing 350kg in total. It could carry up to another 200kg. It could supposedly fly for an hour with an extra 30 minutes in reserve.
It was the second electric plane crash in just over a year.
Last summer, Siemens' electric prototype caught fire before crashing and killing both occupants.
Norway has pledged to become climate-neutral by 2030 and four of Avinor's airports – Oslo, Trondheim, Bergen and Stavanger – are accredited at "level 3+ neutrality" of ACI's Airport Carbon Accreditation.
"Our near-term goal is to halve our emissions by 2022 compared with 2012," said Olav Mosvold Larsen, Avinor's environmental chief. "Given that the use of diesel in our heavy snow removal vehicles is more than 40 per cent of our own emissions, phasing in sustainable biodiesel is crucial. We are also replacing our light vehicles with electric vehicles, and we have a very interesting project ongoing in Spitsbergen – one of the world's northernmost airports – to produce more of our own electricity with solar and wind power."
The Norwegian authorities said that from next year all aviation fuel sold in the country for civil purposes must contain at least 0.5 per cent sustainable jet biofuel. It was a "world-first" and the aim was to boost the share to 30 per cent by 2030, Larsen added. 
"We are also working on some very interesting projects, but I cannot disclose the details yet. We will, for sure, continue to be a driver for phasing in sustainable aviation fuels in Norway," he said.
Oslo has asked Avinor to electrify all domestic aviation by 2040.
Airbus is building an electric plane prototype with Rolls-Royce and Siemens and a new firm, Wright Electric, is working with easyJet on an all-electric aircraft.
Picture credit: YouTube
Related