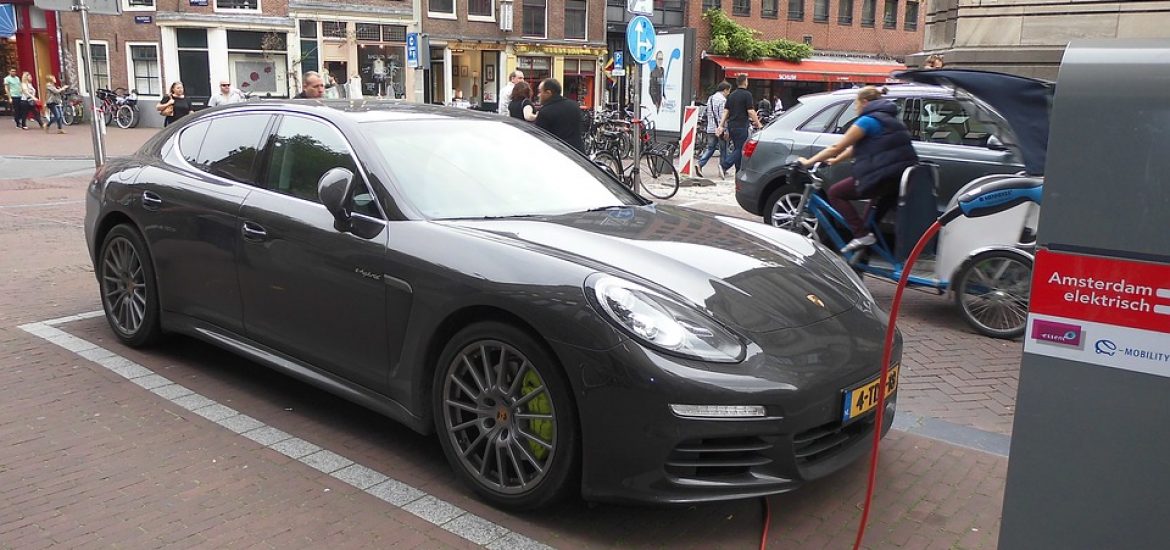 Porsche says it is abandoning diesel vehicles and will instead focus on hybrid and electric technology.
Earlier this year a Porsche boss in Germany was arrested in connection with the probe into the diesel emissions scandal by Porsche's parent company, Volkswagen.
Older diesel cars have been banned in parts of some German cities in a bid to cut air pollution and Porsche said demand for diesel was dropping globally. The luxury brand said it would invest more than €6 billion in hybrid and electric technology by 2022.
The company told the media that around 12 per cent of Porsche's global sales came from diesel cars last year and it had not had a diesel car in its portfolio since February and had not offered a diesel in the US since November 2015.
Its first diesel car was sold just 10 years ago and Porsche did not build its own diesel engines, instead preferring to use Audi hardware.
The firm said demand for electric and hybrid vehicles was rising as diesel shrank but existing diesel car customers would continue to be served.
"Due to this change in conditions, the company has decided to no longer offer diesel propulsion in future," Porsche told the media.
CEO Oliver Blume said Porsche "is not demonising diesel. It is and will remain an important propulsion technology. We, as a sports car manufacturer, however, for whom diesel has always played a secondary role, have come to the conclusion that we would like our future to be diesel-free.
"Petrol engines are well suited for sporty driving."
He did admit the decision was influenced by Volkswagen's dieselgate scandal.
Blume told Bild am Sonntag: "We have never developed and produced diesel engines ourselves, nevertheless, Porsche's image has suffered. The diesel crisis caused us a lot of trouble."
Porsche sold diesel versions of some of its four-door models but only used petrol for its sports cars.
It took the opportunity to unveil its first all-electric vehicle, the Taycan, which will be available from next year, with a multibillion-euro investment.
Porsche already has a plug-in hybrid version of the Panamera and Cayenne SUV.
"By 2025, every second new Porsche vehicle could have an electric drive, either hybrid or purely electric," the firm said.
The Porsche 911 would also be available with plug-in hybrid power and be "the most powerful 911 we've ever had; 700 horsepower might be possible", the German manufacturer said.
The future's electric for Porsche. Picture credit: Pixabay
Related