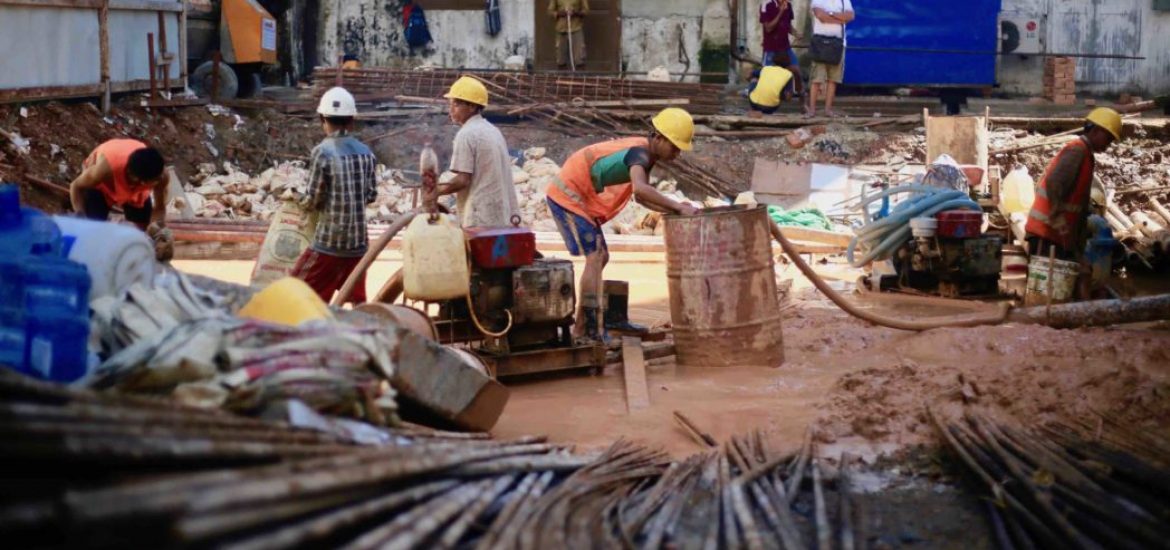 Office blocks could contain "green batteries" in their foundations, Scottish startup Gravitricity has argued. 
The firm has developed a method of storing energy by using surplus renewable sources to lift heavy weights up an underground shaft which can be released when the sun stops shining or the wind is not blowing. The simple technique could help balance the grid during peak demand and provide a cheaper solution than batteries, Gravitricity said. 
The firm predicts the system could store energy at half the levelised cost of lithium-ion batteries. 
The Edinburgh-based startup said its system could operate "without any degradation or reduction in performance," in contrast to batteries which perish after heavy use. 
Gravitricity said its system was being installed in abandoned mineshafts across Europe. In the next stage, the firm said the foundations of skyscrapers could contain a series of weights.
"In the early years we will install our technology in disused mineshafts as this will help keep the cost down," Gravitricity's managing director Charlie Blair said. "But in the future, we will be able to sink purpose-built shafts wherever they are required and the foundations of city buildings could be ideal."
Blair said the 24MW/h system – which has 24 weights of 500 tonnes – could power 63,000 homes for an hour. The total weight would be the equivalent to 84 blue whales.
Blair continued: "New skyscrapers bring substantial new electricity demand, and by building storage in the heart of cities we can massively reduce the requirement for very costly and disruptive grid upgrades. 
"At the same time, our system means that future skyscrapers could reduce their environmental footprint and help cities decarbonise their energy needs."
Gravitricity received £650,000 from Innovate UK for the mineshaft project and has worked with winch specialists Huisman from the Netherlands to construct a 250kW scale prototype.
"The climate emergency means we need to find new ways to capture and store green energy so we can use it when we need it," Blair said. 
"We think city skyscrapers could be an exciting part of that future," he added.
The Scottish firm has launched a crowdfunding campaign with CrowdCube to support development plans, already raising more than double the minimum fundraising target.
The global energy storage market will have an estimated value of US$620 billion by 2040, according to Bloomberg New Energy Finance.
Skyscrapers would have to be designed with special foundations. Picture credit: Energy Reporters 
Related