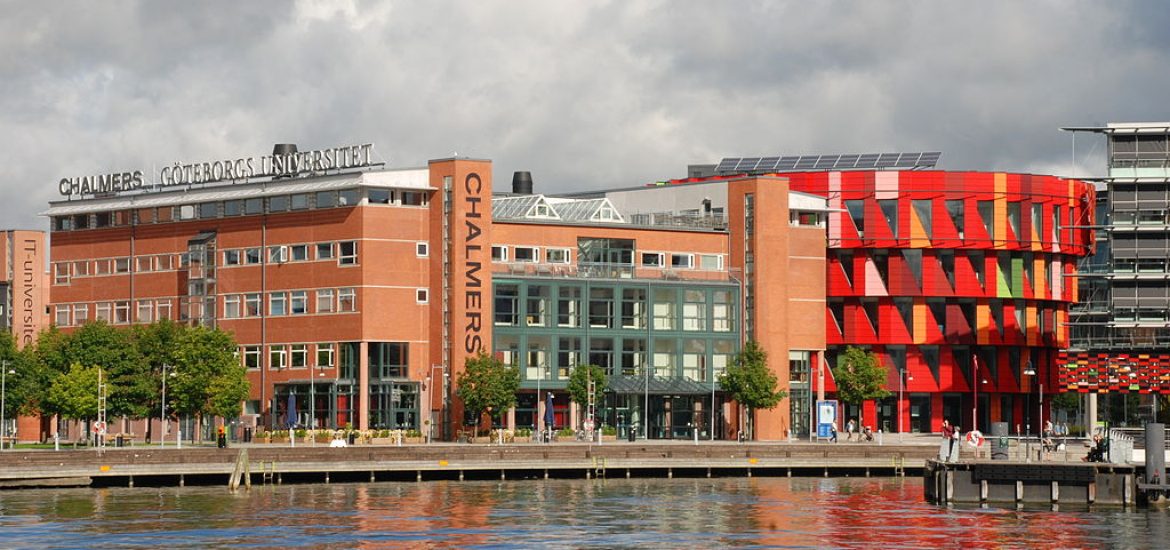 A project in Sweden claims to have found a way to allow the sun's rays to be stored cheaply in windows and released as heat. 
The researchers say windows can be converted into solar panels with heat storage using a specially engineered chemical and a heat storage technique to offer an alternative to lithium-ion batteries.
Scientists at Chalmers University of Technology (pictured) in Gothenburg say they have created an energy-trapping molecule that promises to outperform traditional batteries when it comes to heating. 
There are about 15 separate studies into molecular thermal solar systems across several countries.
An energy-storing laminate coating can be applied to windows and textiles, according to lead researcher Kasper Moth-Poulsen. 
The team now faces the challenging task of finding investors to take the technology to market.
The Swedish team said a special molecule containing carbon, nitrogen and hydrogen trapped chemically driven solar power.  
The molecule has made a laminate that the researchers say can be used in windows, cars or clothing.
A typical lithium-ion battery lasts up to 10 years, while the team says the technology can retain a charge for decades.
The method avoids costly silicon, which is commonly used in solar panels and requires no electricity to distribute heat once energy is captured.
Researchers are now looking to convert the sun's rays into electricity rather than just heat.
Moth-Poulsen, 40, said the potential existed to convert the technology to produce electricity. 
He said he was planning to set up a company and was in talks with venture capitalists, saying US$5 million would be required in additional funding to bring the coating to market.
The solar windows are the result of a decade of research and US$2.5 million of funding, with the team saying the technology may be commercially available within six years.
In May Moth-Poulsen won the Arnbergska Prize from the Royal Swedish Academy of Sciences for his solar research.
Peter Schossig of the Fraunhofer Institute for Solar Energy Systems in the German city of Freiburg said he wanted to turn the Swedish research into a product but the process still faced several hurdles.
Solar power continues to grow in popularity. 
According to Nasa, the Libyan Desert and the wider eastern Sahara is the sunniest place on Earth.
Solar power accounted for just 1.7 per cent of global electricity production in 2017 but has been growing by 35 per cent per year.
Chalmers University of Technology in Gothenburg. Picture credit: Wikimedia 
Related