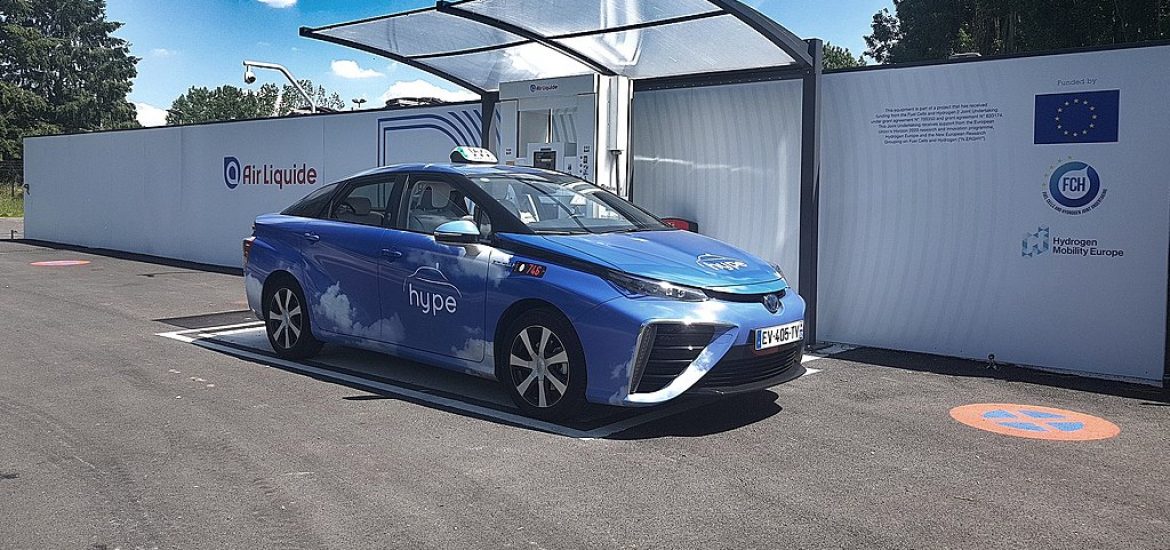 Hydrogen will fuel the Olympic flame cauldron during the summer games in Tokyo and around 100 hydrogen-fuelled buses will service the event. 
Japan is looking to pioneer the world's most abundant and lightest element as a form of green energy.
A new filling station – the largest in Japan – has opened near Tokyo's fish market to serve the Toyota fuel-cell buses during the 2020 Olympic and Paralympic Games.
A hydrogen production plant is due to begin operations in Fukushima this year and power the public vehicles during the summer games.
Jointly built by Tokyo Gas and Japan H2 Mobility, the new filling station is Japan's 112th hydrogen filling station. It has the capacity to supply 300 cubic metres of hydrogen per hour, according to Tokyo Gas.
"Japan is a global leader in developing hydrogen technologies," said Toshiyuki Shirai, head of hydrogen strategy at the Ministry of Economy, Trade and Industry. 
"The Olympics gives us the best chance to show them to people coming from across the globe," he said at the station's opening ceremony.
Tesla founder Elon Musk has dismissed fuel-cell technology as inefficient and expensive. 
The electric-car CEO labelled hydrogen fuel cells as "mind-bogglingly stupid". 
In the US, hydrogen is currently four times more expensive than conventional fuel, at approximately US$16 per gallon. 
Musk told shareholders at a previous annual general meeting that hydrogen fuel cells were "a load of rubbish" and "success is simply not possible".
But hydrogen is seen by others as having the potential to store green power.
And when burned for transport, hydrogen only releases tiny pools of water.
Japan, which is forced to import its oil, has created a "hydrogen highway", with a network of filling stations across the country. 
Toyota has also unveiled its latest fuel-cell Mirai car, which it plans to release later this year.
But fuelling heavier vehicles would maximise the cost-efficiency of hydrogen, said Bloomberg New Energy Finance analyst Ali Izadi-Najafabadi.
"Japan is at risk of falling behind on fuel-cell vehicles because it has focused on promoting fuel-cell sedans instead of commercial vehicles and buses, where the advantages are greater," he added. 
China already had in excess of the 1,200 fuel-cell buses that Japan was aiming to have in operation by 2030, Izadi-Najafabadi said.
Japan is expected to have almost 80 hydrogen-powered buses by the end of March.
The Toyota Mirai. Have Japanese car manufacturers focussed too heavily on cars, rather than larger vehicles? Picture credit: Wikimedia 
Related