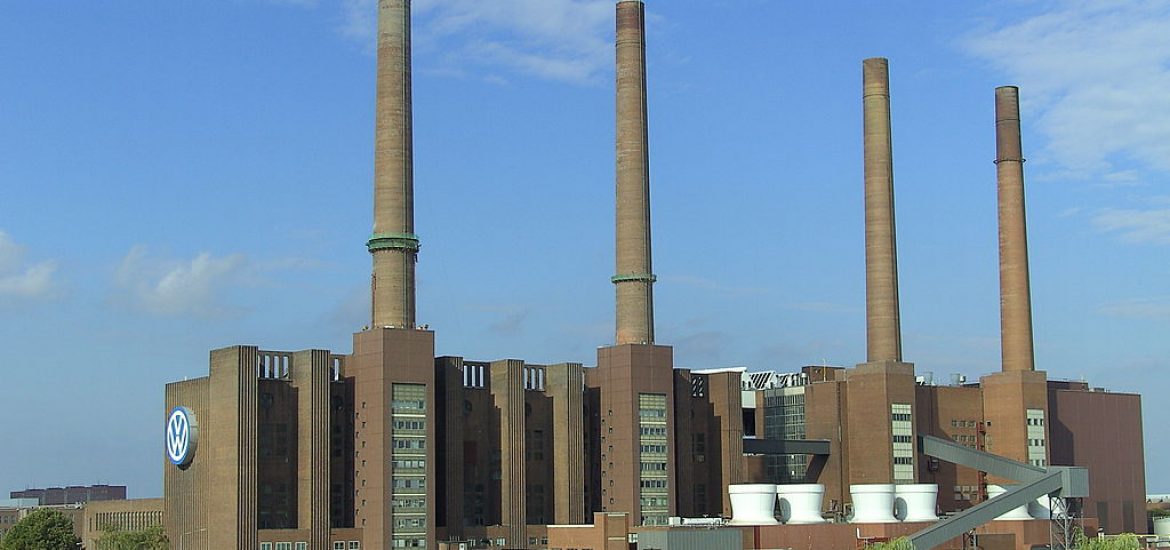 Volkswagen is purportedly in talks with Swedish-based battery-making startup Northvolt on plans to jointly build production in Salzgitter, near the auto giant's Lower Saxony HQ (pictured).
VW earlier this month said it would spend €1 billion on the battery project, which it says depends on pre-conditions like subsidised electricity.
Northvolt's Swedish factory is due to be aimed at electric vehicles, renewable energy producers looking for electricity storage and industrial companies.
Volkswagen board member Stefan Sommer reportedly told Boersen-Zeitung he was confident the factory Salzgitter would be constructed.
"We will intensify our talks over the next weeks with regard to a more detailed planning," he told the paper. 
Volkswagen was looking at other European locations for battery-cell production, Sommer added.
Construction of the Northvolt's factory site in Skelleftea in Sweden's industrial northeast is already underway.
The Swedish region is home to a prominent raw material and mining cluster with a tradition of process manufacturing and recycling. 
The factory in northern Sweden is intended to enable Northvolt to use 100 per cent renewables within its production processes.
The European Investment Bank (EIB) said this month that it had agreed in principle to invest €350 million in what will be the first homegrown European battery factory.
"The development of a competitive and green battery value chain within Europe cannot only cut greenhouse-gas emissions by decarbonising power generation and transport but can also help protect millions of well-paid jobs in European industries in the face of increasing global competition," said the EIB's vice-president Andrew McDowell.
The EIB loan was "pending finalisation of due diligence and negotiations", McDowell said. 
It was the EIB's largest-ever direct financing approval for battery technology and would help build the first phase of the new giga-factory for lithium-ion cells, Northvolt Ett, he added.
The batteries from Northvolt Ett are intended for use in automotive, grid storage and industrial and portable applications, the startup said.
The construction of the first quarter of the factory is anticipated to be completed in 2020. Boosting to full capacity, Northvolt Ett is projected to produce 32 gigawatt/hours of battery capacity per year.
Ibrahim Baylan, the Swedish minister for business, industry and innovation, said: "It is important for Sweden and the rest of the EU to produce battery materials and battery cells, based on green, Swedish electricity."
Volkswagen's Lower Saxony HQ. Picture credit: Wikimedia 
Related