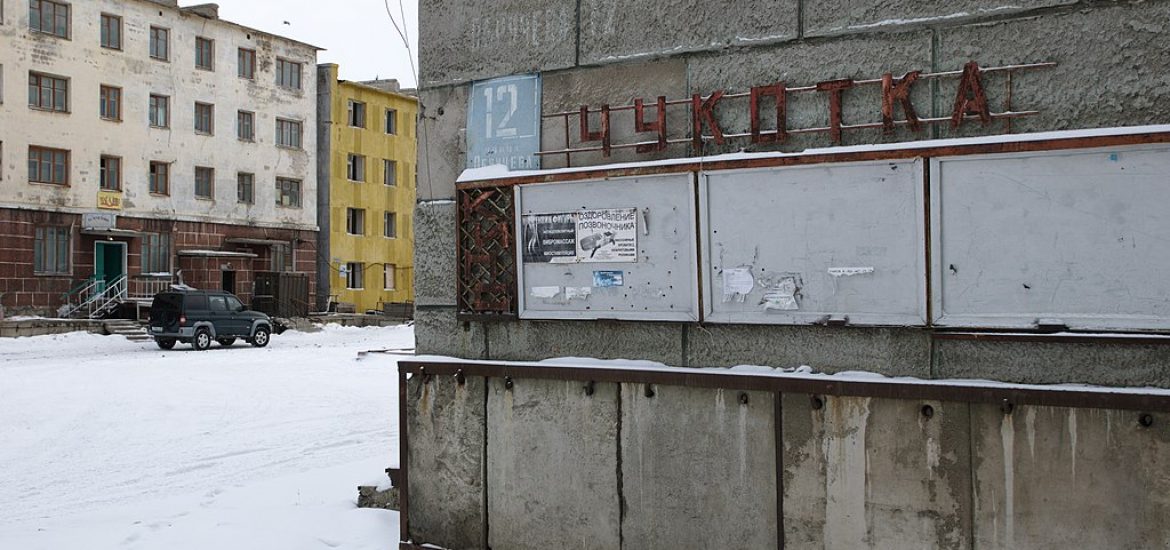 The world's first floating nuclear power station, known as "a Chernobyl on ice", is ready to begin supplying electricity, according to the Russian authorities. 
The 144-metre long and 30-metre wide Akademik Lomonosov is due to power Pevek (pictured) in Chukotka province on Russia's northeast tip but it could theoretically be towed wherever there is a need for extra electricity.
It is the work of Rosatom, which has the world's second biggest uranium reserves, more than a third of the world's enrichment market and is the world's biggest builder of the latest generation nuclear power plants. 
Rosatom has reported the successful testing on the ship's twin KLT-40 reactors. 
Andrei Petrov, director general of Rosenergoatom, the energy division of Rosatom, said the successful tests meant the acceptance certificate for the vessel would be issued by the authorities and the operating licence would follow in July. 
He said the infrastructure ensuring the transmission of electricity to the Pevek grid and heating for the city's network was scheduled to be completed by the end of 2019. 
Ominously for environmentalists, Rosatom has a US$133 billion, 10-year export order book. 
China is reportedly constructing a similar floating power plant. It plans a fleet of nuclear stations in the contested South China Sea where Beijing is expanding its military presence on artificially created islands in territory internationally recognised as belonging to Vietnam and the Philippines and also partially claimed by Brunei, Taiwan, Indonesia and Malaysia. 
Chinese state broadcaster CCTV hinted at the possibilities for the devices to create when it reported in March that they "can dynamically adjust mooring position according to needs, for remote areas, important islands and offshore oil and gas exploration platforms [to] provide clean electricity, heat and fresh water".
Kremlin mouthpiece Tass said the ship's two 70-megawatt reactors could power a city of 200,000 people.
Last year, Greenpeace said "nuclear reactors bobbing around the Arctic Ocean will pose a shockingly obvious threat to a fragile environment which is already under enormous pressure from climate change".
No spent nuclear fuel or radioactive waste will be left behind as it will be taken to the special storage sites, Rosatom claims. 
The reactors on the vessel, which has a displacement of 21,000 tonnes, are nautical models already believed to be in use on Russian icebreakers.
The lifecycle of the floating plant is 40 years with the possibility of being extended to up to 50 years. 
Nuclear reactors have been used to fuel warships since the mid-20th century, notably on US aircraft carriers and submarines from several nations.
Pevek. Picture credit: Wikimedia 
Related