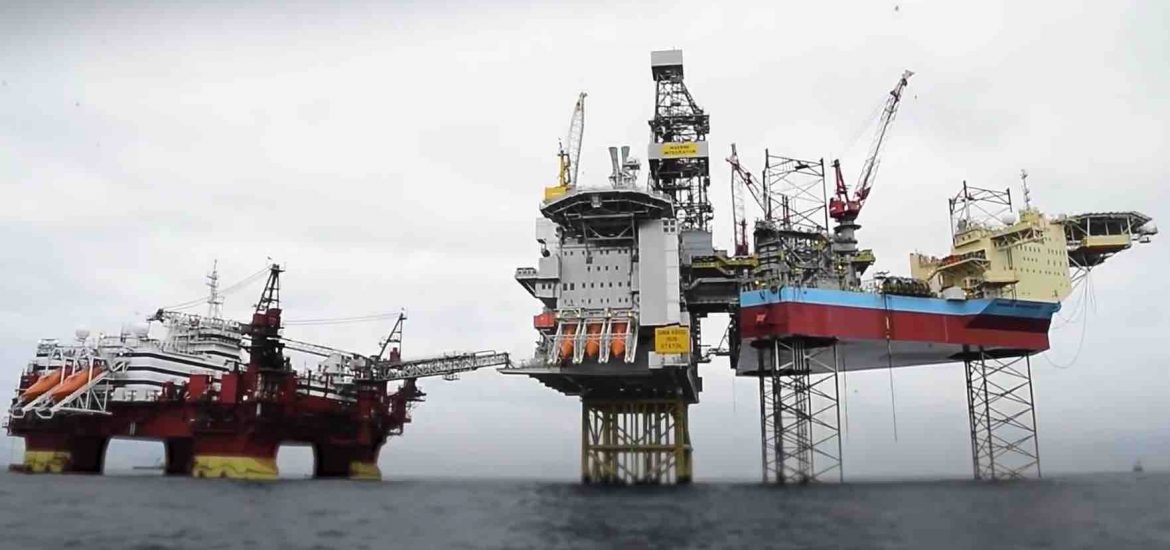 The Baltic Pipe project, which aims to send Norwegian gas to Denmark and Poland, has won approval to pass through Danish territorial waters while Copenhagen continues to snub Russia's Nord Stream 2 pipeline. 
"The Danish Energy Agency finds that the offshore pipeline project can be constructed and operated without an unacceptable impact on the environment and safety," the pipeline consortium said.
The project, part of the European Union's Connecting Europe policy, is being developed in collaboration between the Danish gas and electricity transmission system operator Energinet and the Polish gas transmission system operator Gaz-System.
The Danish energy agency, Energistyrelsen, has approved the link.
"Baltic Pipe is expected to contribute to a Polish transition from coal to natural gas, and thus reduce greenhouse emissions," Energistyrelsen said.
"Moreover, it is believed that the Baltic Pipe will increase supply security for natural gas in Denmark, as the Danish gas system will have direct access to the Norwegian Europipe II link."
The pipeline is scheduled to land in Denmark in west Jutland and pass between Funen and Faxe in Zealand before heading to Poland under the Baltic Sea.
Construction is expected to start next year.
Energinet and Gaz-System estimate the cost at up to €2.1 billion. 
Denmark is still the only country yet to approve permission for the contentious Nord Stream 2 pipeline to pass through its territory, despite increased pressure from Russia.
A longer route avoiding Danish waters would cost "hundreds of millions of dollars" and require a fresh set of approvals, said Viktor Zubkov, the chairman of Gazprom. Nord Stream 2 was due to be completed by the end of 2019 but the Danish refusal means it faces a considerable delay.
There are questions about whether the Baltic pipe between Norway and Poland will be ready by the time Poland's Gazprom contract expires in 2022. One complication is that Poland's pipeline will have to cross Nord Stream 2 under the Baltic Sea after Poland has fought to prevent it from being built.
"The crossing with Nord Stream 2 is very important," said analyst Robert Tomaszewski of Polityka Insight in Warsaw. "Gaz-System needs to strike an agreement with Gazprom on this. It's a technical discussion, but I can imagine a situation in which Gazprom could postpone this or make this whole process take longer."
Pawel Jakubowski, CEO of Polskie LNG, said LNG deliveries from the US and Norwegian gas supplies could reorientate the central European gas market by creating north-south gas routes to replace the existing east-west links, weakening reliance on Russia.
"Poland is working on interconnectors with Lithuania, Ukraine, Slovakia and the Czech Republic to be able to deliver surplus volumes to neighbouring markets to create a regional gas hub," Jakubowski said. "The Baltic pipe can give us very stable supplies to the Polish gas market on a long-term basis."
Norwegian gas is seen as liberating Poland from Russian dominance. Picture credit: YouTube
Related