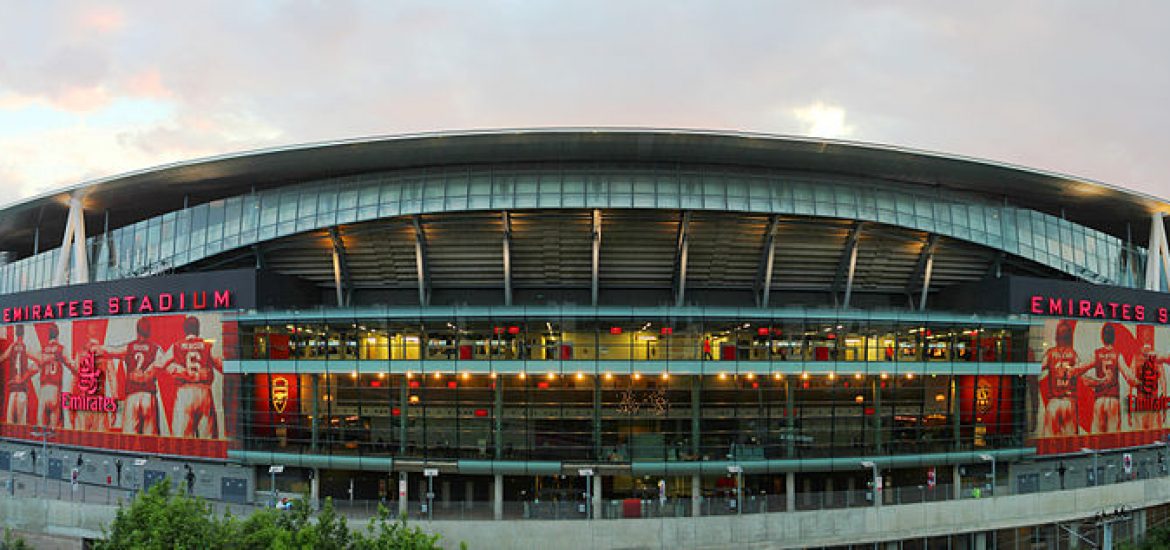 Arsenal Football Club in north London has installed large-scale batteries in a bid to cut electricity costs and boost renewable energy.
Installed below the Emirates stadium (pictured), the system is capable of powering the 60,000-seat ground for a match – the equivalent of 2,700 homes for two hours.
Arsenal has worked in partnership with renewable firm Octopus Energy since 2016 and now uses 100-per-cent clean electricity from a network of solar farms and anaerobic digestion plants.
Energy demand comes from refrigeration, offices and growing lights for the pitch. Consumption peaks on match days but less than in previous years because of LED floodlights.
Other clubs have installed photovoltaic panels and taken various environmental measures but Arsenal is believed to be the first UK club to invest in large-scale batteries.
Matt Allen, the CEO of energy firm Pivot Power, which installed the batteries, told the media: "Arsenal is showing how football clubs and other big power users can save money and support the UK's climate change and clean air targets.
"Batteries are central to creating a cost-effective, low-carbon economy and we are keen to help government, local authorities and businesses seize the opportunities they offer."
At the Emirates, Arsenal says 80 per cent of match-day waste is recycled, with all food waste sent to an anaerobic digestion depot where it is converted into energy. 
The batteries are not designed to remove the need for diesel generators for backup power.
The ground buys cut-price power from the renewable electricity supplier Octopus Energy and sells it back to the grid during peak periods.
The business model is similar to the rent-a-roof model of some solar-panel firms, with the batteries funded by the investment manager Downing, operated by Pivot Power and Arsenal FC leasing the space, with all three sharing the cost savings and revenue.
An initial 2-megawatt capacity is due to be expanded to around 3MW next summer.
Allen said he would like to bring storage to more football clubs with a national network of "superhubs" of 50MW grid-scale batteries capable of recharging about 100 electric cars at a time. 
The first two at Southampton and Carlisle were expected to be built by October 2019, he added.
Other major sporting clubs are also turning to renewable sources.
The Los Angeles Lakers' UCLA Health Training Centre is now home to 456 photovoltaic panels that can produce an estimated 245-megawatt hours per year, or enough to power 35 homes.
The Gunners go green. Picture credit: Wikimedia 
Related