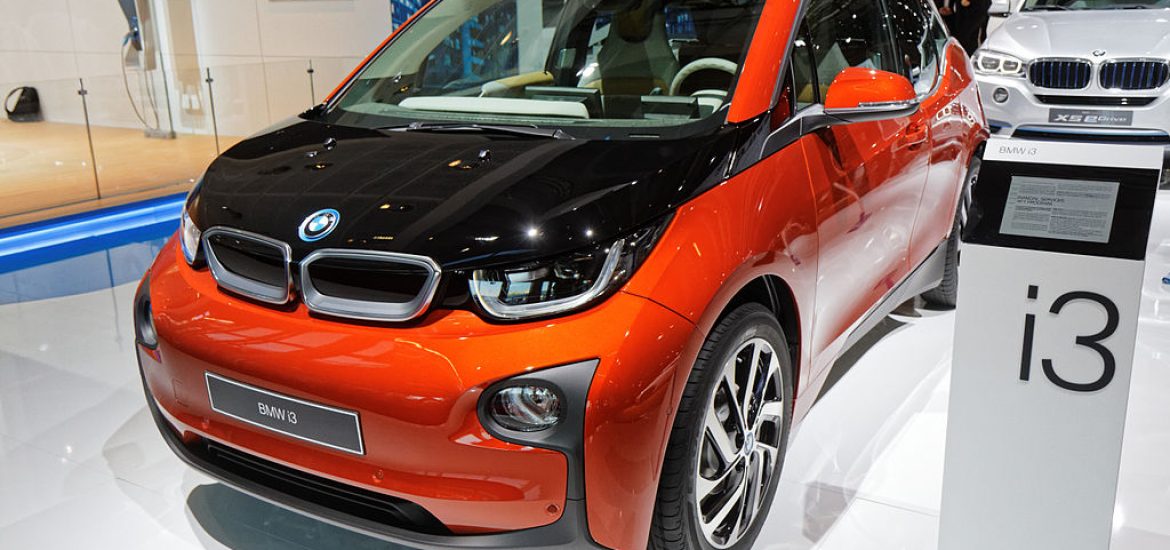 Electric vehicles (EV) may become quicker to charge as BMW and Porsche have demonstrated technologies to cut recharging times, in a move that could potentially overcome one of the main obstacles to persuading drivers to abandon their internal combustion engines. 
Test vehicles demonstrated to the media that most of a charge from a high-power cable could take a few minutes but it would require new infrastructure.
Both car giants are part of the FastCharge consortium, along with Siemens, Allego and Pheonix Contact E-Mobility, which is looking at ways to fast-charge vehicles and develop the infrastructure to support the process. 
BMW and Porsche demonstrated similar systems relying on a 450-kilowatt (kW) charger. 
Batteries get hot when they charge. EVs use a battery management system which controls how fast the battery charges to prevent overheating.
The new technique uses a cooling system that keeps the battery cells at a consistent temperature, while the charging cables are also kept cool. 
Siemens provided a higher voltage supply to test the limits of the power jolt.
Porsche said its test vehicle was equipped with an innovative cooling system but did not explain the technology involved, its price, weight and size. 
The Porsche electric prototype vehicle set a record by charging at 400kW, adding about 100km in range in three minutes. The prototype BMW i3 (pictured) took longer with a 350kW charge. It managed to charge its 57kWh battery from 10 per cent to 80 per cent in 15 minutes.
The 450kW charger is reportedly around 25,000 times faster than most smartphone chargers.
The consortium says it is working on technology compatible with Europe's Combined Charging System (CCS).
The German charger automatically identifies the battery, but currently, there is only one on the planet. 
Electrify America has one charger in California capable of power at up to 350 kW.
It has been asked if the grid can cope with a network of such high-power chargers at once.
Tesla's fast-vehicle charging is currently offering a maximum of 120kW and it also says it is equipping all Model 3s destined for Europe with a CCS charging port. 
Tesla, which is a CCS consortium member, says its superchargers will become available in 2019 but those will purportedly only double existing charging speeds.
Audi's e-Tron provides an output 150kW and the Jaguar I-Pace is limited to 100kW. The Leaf and Bolt are far slower. 
Car manufactures estimate that charging speeds could be quintupled without shortening a battery's life, which would significantly improve the popularity of electric vehicles.
The BMW i3. Recharging puts many motorists off making the switch to electric. Picture credit: Wikimedia 
Related