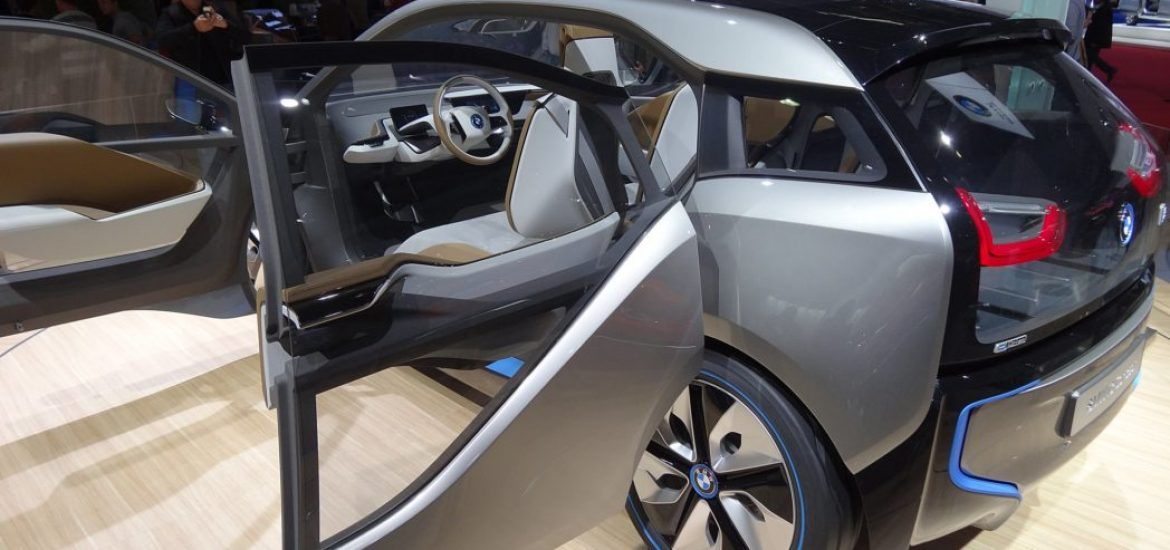 BMW says it will not renew its i3 electric car (pictured) and will instead concentrate on merging battery and plug-in technology with its other models while it plans new electric vehicles. 
"There's no specific plan for an i3 successor," said Pieter Nota, the German giant's sales chief. "We are now bringing electrification more to the mainstream."
Volkswagen, Porsche and Mercedes-Benz all unveiled electric models at last week's Frankfurt auto show that will be available in dealerships soon. The German giants also said more hybrid and plug-in models were to be expected, as part of a broader push to electrify a large proportion of their lineups. 
They will have to compete against established players in the market offering affordable electric vehicles, such as Renault, Nissan and Kia.
The launch of Volkswagen's ID.3 was seen as a landmark at last week's event as the first purpose-built electric car the world's largest automaker has produced. The vehicle is the first product of Volkswagen's €30-billion investment programme, designed to transform VW into a market leader in electric cars.
BMW said it would continue to build the distinctive-looking i3, which was released in 2013. 
It was BMW's first serious battery-powered vehicle, intended to test the market for electric cars. 
Manufacturers often renew models roughly every seven years to exploit the latest technology, so the i3 might have been due a revamp. 
"It's not a normal car in that sense," Nota told the Financial Times. 
BMW is looking to plug-in hybrid technology with its best-selling models, allowing vehicles to drive on electric power for shorter journeys and on fuel for longer trips. 
The luxury maker is planning 13 battery-only models by 2023 because of looming emissions targets. 
BMW has sold more than 150,000 i3s with demand increasing each year. 
Sales in the first half of this year rose year on year by 21 per cent. 
"The i3 is actually doing extremely well in its sixth year of production already," said Nota. 
The i3 unveiled innovative battery drive systems and sustainable materials in its minimalist interior. 
BMW's new CEO Oliver Zipse is reportedly under pressure to accelerate the development of electric vehicles. 
He replaced Harald Krueger, who was perceived as having slowed the development of electric technology in BMW's main models, such as the 3-series.
The BMW i3. Picture credit: Flickr 
Related