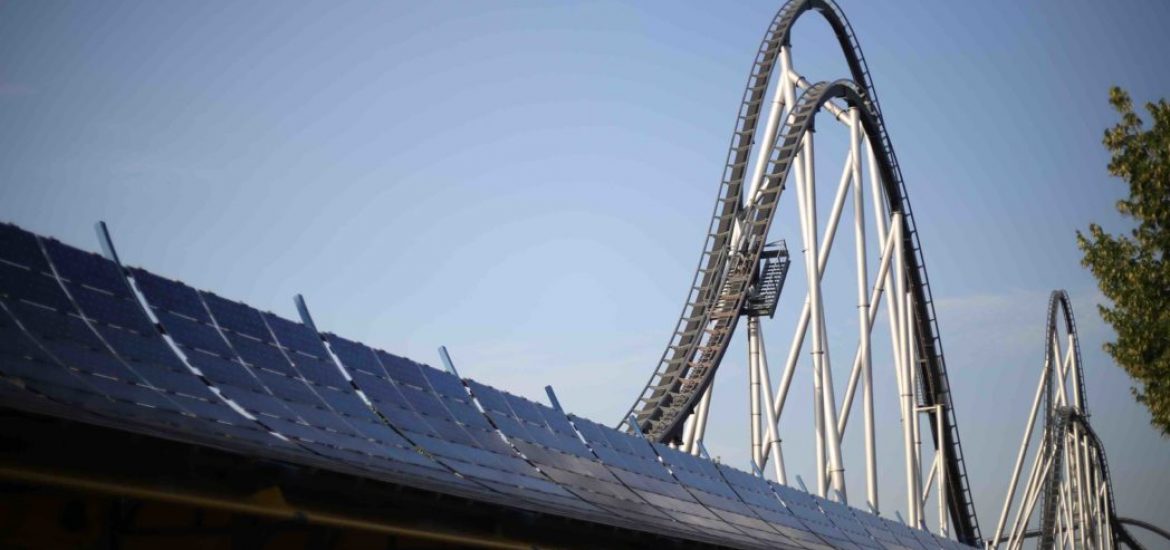 French utility EDF Energy is partnering with the London Resort to create what they say will be one of the world's most sustainable theme parks. 
A 25-year agreement is due to be sealed when planning permission is received for the site on the Swanscombe Peninsula in Kent near Dartford. The agreement says EDF Energy will build, own and operate renewable energy generation and storage at the London Resort.
The company says all energy needed by the park will be generated on the site with low-carbon and renewable technologies to realise the resort's aim of net-zero emissions. 
It is also due to sign a 25-year renewable energy supply deal to power the park.
London Resort Company Holdings CEO Pierre-Yves "PY" Gerbeau said: "The London Resort is committed to using low-carbon energy to power our park.
"Through working with EDF Energy we are exploring new and innovative ways of making the resort as sustainable and environmentally responsible as possible. This is a top priority for us, as it will be for our visitors long into the future."
Gerbeau is credited with turning around the fortunes of London's Millennium Dome ahead of its opening in 2000. 
EDF Energy solutions boss Vincent de Rul said: "We're looking forward to working with the London Resort to create a bespoke low-carbon energy solution for one of the UK's most exciting projects.
"This opportunity is unlike anything else currently being developed and this gives us scope to do something new with the latest technologies available."
The London Resort is due to be the UK's biggest theme parks covering 217 hectares with construction expected to start in 2021 and open in 2024.
Failed provider 
The energy supply and credit balances of the 134,000 customers of the UK's bankrupt Toto Energy will remain unaffected after the Ofgem regulator appointed EDF Energy to take on the customer base.
Toto Energy was one of the four energy suppliers to be given a month to pay £14.7 million owed in environmental taxes or risk losing licences. Toto went bust on Wednesday after missing the deadline.
Ofgem said EDF Energy offered the 134,000 customers "the best deal possible". 
The regulator's retail boss Philippa Pickford said: "I am pleased to announce we have appointed EDF Energy for the customers of Toto Energy.
"Their energy supply will continue as normal and credit balances will be honoured.
"EDF Energy has also agreed to absorb the costs of taking on these customers and outstanding credit balances, which means the extra costs will not fall on the industry or households.
"EDF Energy will be in contact with customers over the coming days with further information.
"Once the transfer has been completed, customers can shop around for a better deal if they wish to."
Solar panels at another theme park, Europa-Park in Germany. Picture credit: Energy Reporters
Related