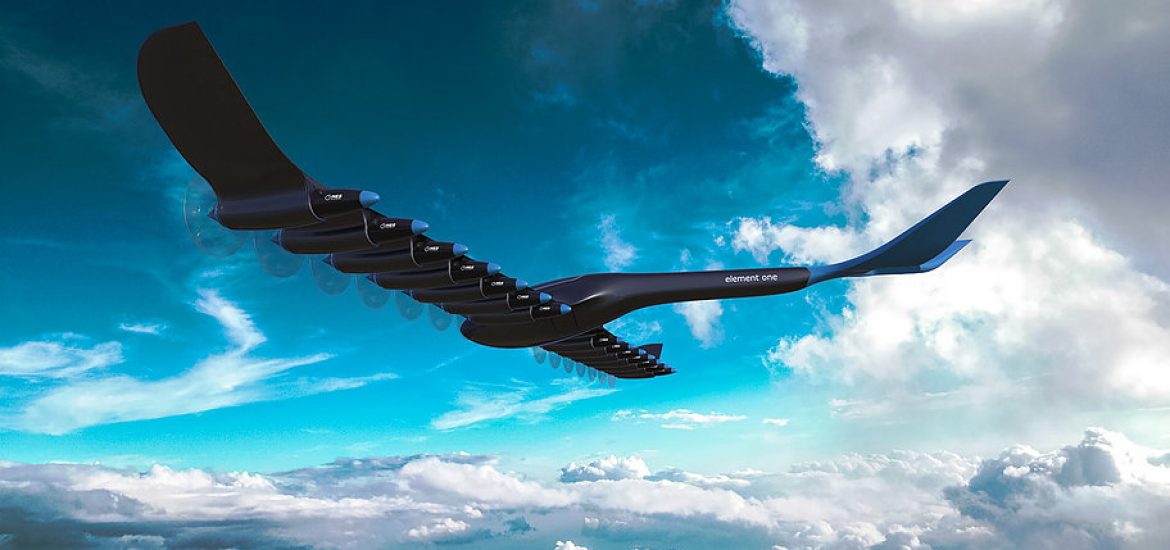 Tech firm HES Energy Systems says it plans to fly its Element One, the world's first hydrogen-electric passenger aircraft, in partnership with the French firm Wingly, which hopes to use the planes to link secondary cities in France. 
Singapore-based HES, which has been developing hydrogen-propulsion systems for drones for the last 12 years, said the Element One would merge ultralight hydrogen fuel-cell technologies with a distributed electric aircraft propulsion design that is already in use. 
It is being designed to fly four passengers for up to 5,000km, depending on whether hydrogen is stored as a gas or liquid with the company hoping to fly its first model by 2025. 
Although the prototype would carry four passengers, the aircraft could be enlarged to 20 passengers or more, according to HES. 
The projected performance is considerably better than any battery-powered aircraft used, opening the possibility of new aerial routes between remote areas using minor runways. 
Hydrogen is seen as a solution to the industry-wide challenge of battery density not matching traditional fuel density, so the weight of batteries needed to power aircraft could be an overwhelming problem. 
Refuelling would take around 10 minutes, using swapping systems already used by Amazon and Alibaba, HES predicted. 
"We are looking at innovative business models and exploring collaboration with companies such as Wingly," said Taras Wankewycz, chief executive of HES Energy Systems. Wingly, a flight-sharing startup, argues there is a partnership waiting to be struck between Element One and France's underused airfields.
HES this month also unveiled its plans for on-site hydrogen generation and is in discussion with industrial-scale hydrogen producers to explore energy-efficient refuelling using solar or wind. 
Wingly said France's unused airfields would provide the perfect starting ground for the technology. 
"We analysed the millions of destination searches made by the community of 200,000 pilots and passengers on our platform and confirm there is a tremendous need for interregional transport between secondary cities," said Wingly chief executive Emeric de Waziers. "By combining autonomous emission-free aircraft, such as Element One, digital community-based platforms like Wingly and the existing high-density network of airfields, we can change the paradigm. France alone offers a network of more than 450 airfields but only 10 per cent of these are connected by regular airlines. We will simply connect the remaining 90 per cent."
Small, short-distance flights are currently restricted to the super-rich but hydrogen-electric technology and new deals with minor airports might open up short flights to all sectors of society.
A possible Element One design. Picture credit: HES 
Related