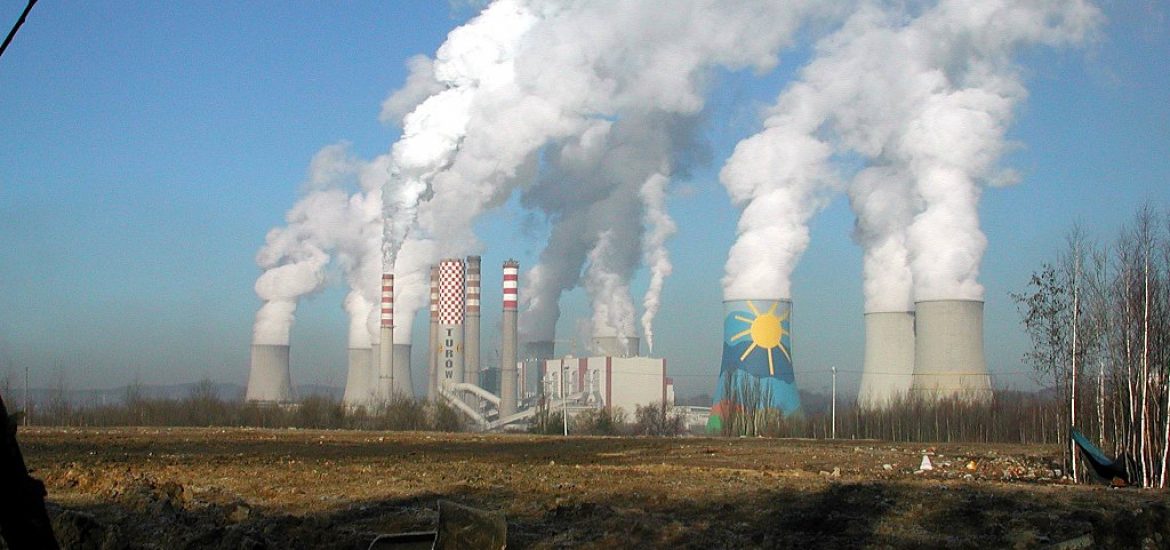 Poland's economic growth slowed in the third quarter as weaker growth in construction offset continuous strong domestic consumer demand.
Poland is betting on electric batteries to boost the economy but its reliance on coal could undermine the strategy as the European Union looks to back manufacturers that promote renewable energy.
Poland is already facing opposition from its neighbours in the Czech Republic for looking to expand its coal sector. 
The Czech Republic's Ministry of the Environment has reportedly opposed the expansion of a Polish coal mine at Turow (pictured) near the Czech border. 
The northern Czech Republic's Liberec region, which said it would be affected by the expansion, opposed the move along with the Czech Geological Survey.
They are reportedly demanding financial compensation for the construction of a wall to prevent groundwater pollution.
The mine supplies the Turow power station, which generates around 8 per cent of Poland's energy supplies.
The PGE Group, which owns the mine and the power station, plans to expand the site to 30 square km and to a depth of 330m.
Warsaw is, meanwhile, looking to diversify its economy. 
Poland is already a hub for vehicle parts makers, such as Michelin, Valeo and Denso, and the populist Law and Justice (PiS) government is now hoping lithium-battery production will help with the creation of a thriving manufacturing hub.
Poland was the EU's largest exporter of lithium-ion batteries in Q1 2019, with sales of €361 million after attracting investment by South Korea's LG Chem.
The firm's factory near Wroclaw, which opened last year, is Europe's biggest electric vehicle battery manufacturer and is now going through an expansion of 4.4 billion zloty (US$1.1 billion).
Polish bank Pekao said vehicle manufacturing last year contributed US$38 billion to Poland's US$542-billion economy.
But the European Commission wants to develop battery makers based inside the bloc to take on East Asian dominance.
"To prevent technological dependence on our competitors … Europe has to move fast in the global race," said the European Commission. The European Battery Alliance was established by the EU's executive branch in 2017 to forge industrial pacts and build a battery industry. 
The EU battery market could be worth €250 billion by 2025, the commission estimated. The strategy aimed to create "the sustainability of an EU battery cell manufacturing industry with the lowest environmental footprint possible". 
Meanwhile, PiS has pledged investment in solar, offshore wind and nuclear power to cut emissions but says the former communist states need more time and investment to make the transition.
"Poland needs to solve this issue because electric battery production should be more or less carbon neutral in the long term," said Stefan Bratzel of Germany's Centre of Automotive Management.
Turow power station. Picture credit: Wikimedia 
Related