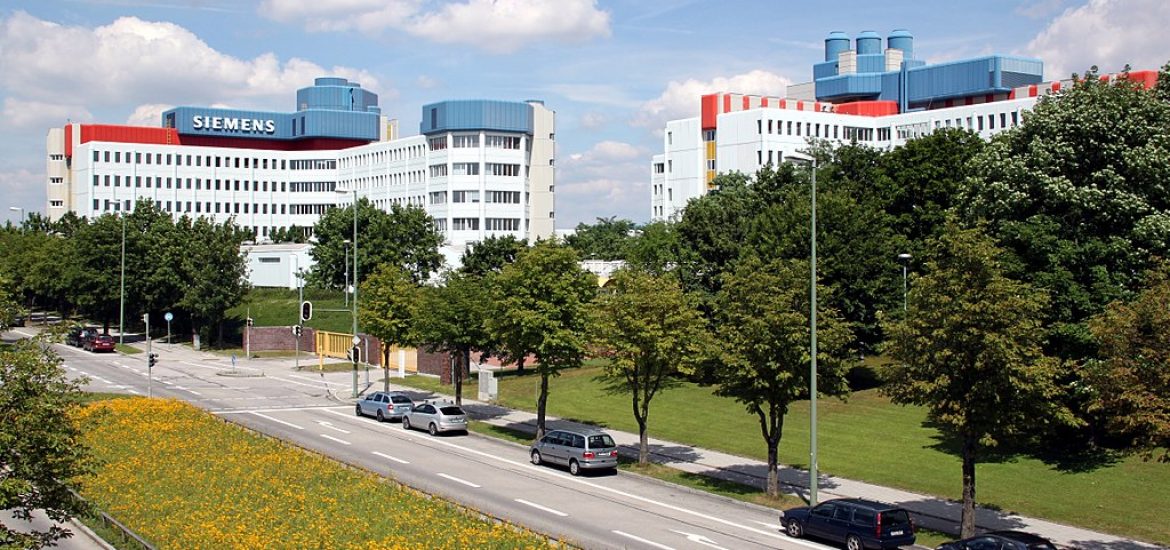 Munich-based Siemens has become the latest investor to contribute to the Northvolt battery project to build Europe's largest lithium-ion factory in northern Sweden.
With its "digital enterprise" portfolio, Siemens said it wanted to enable digitisation of the value chain, covering areas from design to production and services.
The German engineering giant has offered its digital expertise to help build the manufacturing hub, saying it would become Siemens' preferred supplier of lithium-ion batteries when production is due to start in 2020.
Siemens said it would invest €10 million to add to investment already received from Swiss rival ABB in September 2017.
"We are happy to support Northvolt in building the battery factory of the future," said Jan Mrosik, chief executive of Siemens' digital factory division. "With our digital enterprise portfolio, we contribute to competitive battery cell production in Europe that fully exploits the benefits of software and automation: greater flexibility, efficiency and quality, with shorter time to market." 
In January, Volkswagen's truck-making subsidiary Scania also agreed to invest €10 million in the €4-billion Northvolt site. 
The startup, which is being established by Tesla's former supplies manager Peter Carlsson, intends to build Europe's biggest battery cell factory with ambitions to produce 32 gigawatt-hours of batteries a year by 2023, to rival Tesla's Gigafactory in Nevada. 
In February, the European Investment Bank approved a loan of up to €52.5 million through the InnovFin EU Financing Programme for Innovator Demonstration Projects for its demonstration site in Vasteras. The plan is for the annual 32 GWh site to be built in Skelleftea.
The EU's battery demand is projected to reach 200-gigawatt hours by 2025, a market worth a projected €250 billion per year, the European Commission estimated. 
"The European industry is moving rapidly towards electrification," Carlsson said. 
"With its world-class expertise within electrification, automation and digitalisation, Siemens will become an important technology partner, supplier and customer to Northvolt in this coming transition."
Carlsson intends to raise about €4 billion to fund the project through various financing rounds, with the first one planned in 2019. The market is currently dominated by Japanese firms Panasonic and NEC, South Korea's LG and Samsung and Chinese BYD and CATL and Tesla.
Last week the European Commission published an action plan for a competitive and sustainable EU battery sector with market volume from 2025 expected to be up to €250 billion.
Siemens could bring considerable know-how to Northvolt. Picture credit: Wikimedia
Related