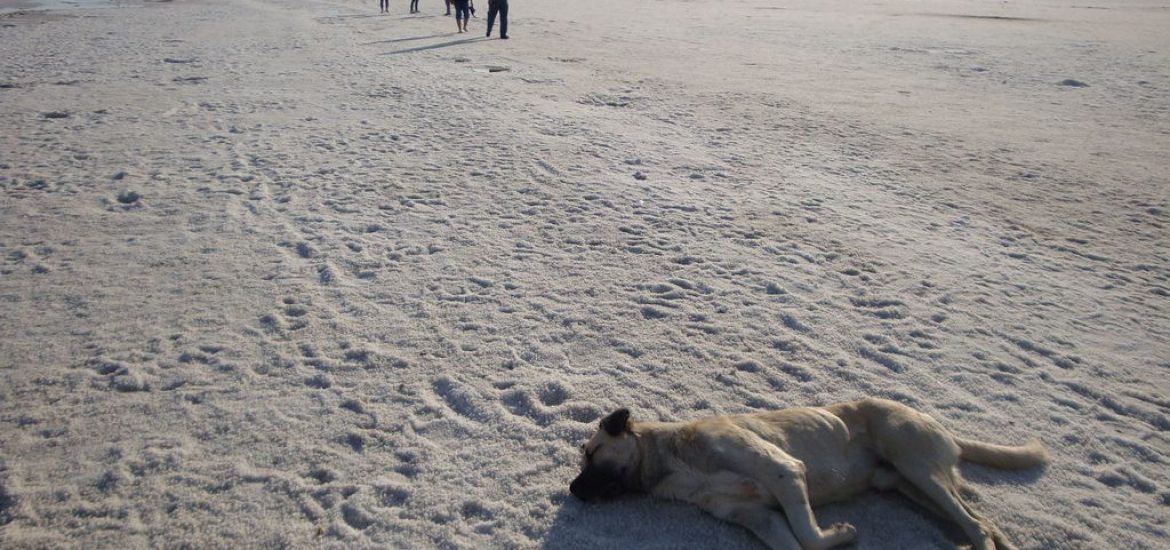 Work has started at Turkey's Lake Tuz (Salt) underground gas storage site, which Ankara says will increase Turkish energy security. 
The Turkish Petroleum Pipeline Corporation (Botas) awarded the design, supply and installation of the second phase to a joint venture with China's Camc Engineering and Turkish IC Ictas Construction.
"Our expansion project is the largest storage project among all the storage projects currently under construction in the world," Turkish energy minister Fatih Dönmez told a ceremony in the province of Aksaray, central Turkey.
In June last year, the World Bank and China-led Asian Infrastructure Investment Bank (AIIB) approved US$1.2 billion in credit for the Lake Tuz site, which was launched by Turkish President Recep Tayyip Erdogan in February 2017.
"With this project, Turkey will increase its natural gas storage capacity at the underground gas storage site to 5.4 billion cubic metres, up from 1.2 billion cubic metres," Dönmez said. 
He said the expansion would increase the supply capacity to 80 million cubic metres per day of natural gas to Turkey's gas network. "We will gradually continue to commission the other parts. Hopefully, we will reach all 12 caverns in 2021 and we will have completed the first phase of our project of 1.2 billion cubic metres… I hope with the groundbreaking ceremony, we will complete the remaining 40 caverns of our project at once," Dönmez said.
He said Turkey had a 2023 target to store 20 per cent of its annual natural gas consumption.
The Kuzey Marmara Natural Gas Storage Expansion Project is also planned to increase storage capacity to 4.6 billion cubic metres and daily withdrawal capacity to 75 million cubic metres.
Another ongoing project is in the Gulf of Saros, regarding the connection of LNG to natural gas transmission systems.
Dönmez said the Lake Tuz site would generate around 60 per cent of its required electricity from a solar power station that is projected to be commissioned this year.
He said new LNG re-gasification refineries and the soon-to-open Trans-Anatolian Natural Gas Project (Tanap) and TurkStream natural gas pipelines would revolutionise supplies and end concerns surrounding supplies.
"Today, we have an infrastructure capable of delivering more than 300 million cubic metres of gas to the system, in return for average daily consumption of 250 million cubic metres. Hopefully, we will increase this figure to 400 million cubic metres soon," Dönmez told the event.
Lake Tuz. Picture credit: Wikimedia 
Related