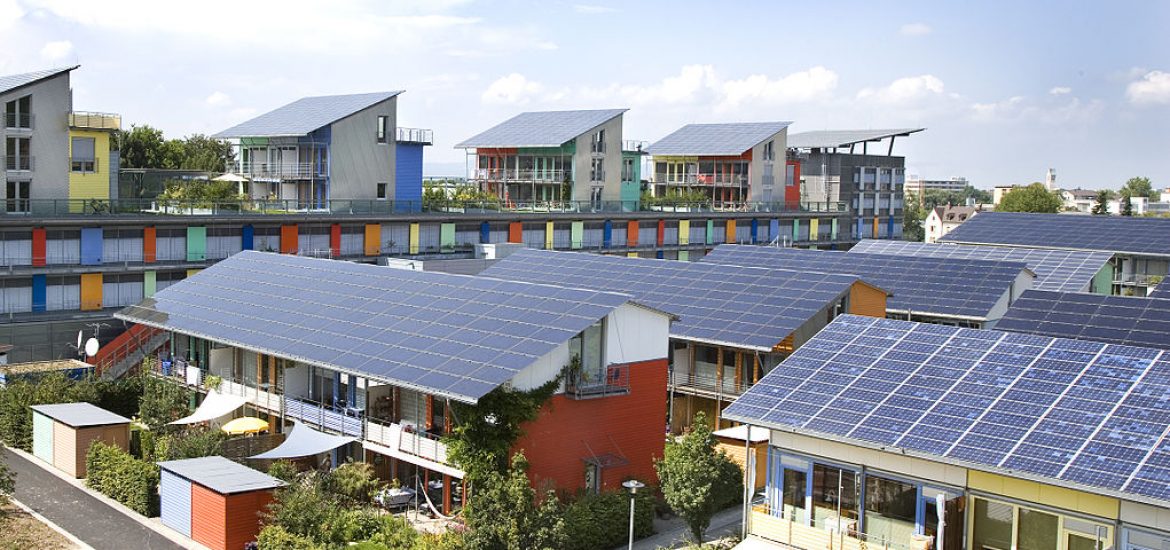 Environmental activists have demonstrated outside a meeting of EU energy ministers in Sofia to call on governments to stop restricting the rights of people to produce and share renewable energy.
The ministers were discussing the final stages of talks with the European Parliament and European Commission on the EU's Renewable Energy Directive.
The directive is aimed at ensuring the EU meets its 2030 goal of cutting greenhouse-gas emissions by 40 per cent, as Brussels pledged to do under the 2015 Paris climate agreement.
Poorer and more coal-reliant countries of Central Europe and the Balkans have opposed the targets because of the cost.
The activists unfurled a giant sun-shaped banner outside the Bulgarian National Palace of Culture, where the meeting was taking place, saying "Our sun. Our power. Our future."
Bulgaria currently has the rotating presidency of the EU.
Activists called on ministers to encourage the transition away from fossil-fuel and nuclear production.
Under negotiation is what share of the EU's energy should come from renewables by 2030.
The European Parliament has voted in favour of boosting the target to 35 per cent, up from the currently agreed figure of "at least" 27 per cent. It also wants the EU to achieve a minimum 35-per-cent energy-efficiency gains over the same period.
The commission produced a report arguing that the bloc would not incur extra costs if it boosted its renewables target from 27 to 30 per cent for 2030, mainly based on the falling price of renewable energy.
But the council, representing the more conservative instincts of member states, is calling for 27-per-cent renewables and 30-per-cent energy-efficiency gains by 2030.
Greenpeace EU energy policy adviser Ansgar Kiene said: "Europe could be a real leader on renewables but energy ministers are trying to keep us in the dark ages of corporate monopolies and dirty energy production. They are actively blocking people from participating in Europe's energy transition and siding with power companies who refuse to give up control. Instead, they should recognise the right for people to produce, consume and share their own renewable energy."
The final talks between three governing branches of the EU are due to be held before the end of May.
Another sticking point is the rights of individuals, cooperatives and cities to produce and sell renewable energy.
Energy ministers, it has been argued, could seriously penalise "prosumers", by allowing member states to impose fees and to restrict how citizens can produce and share energy. The ministers' stance could also burden those who do not own their own roofs to install photovoltaic panels.
Governments could also hamper so-called prosumers with the same registration requirements as power companies if they sell surplus power into the grid.
The Solar Settlement with the Sun Ship in the background, Freiburg, Germany. Picture credit: Wikimedia
Related