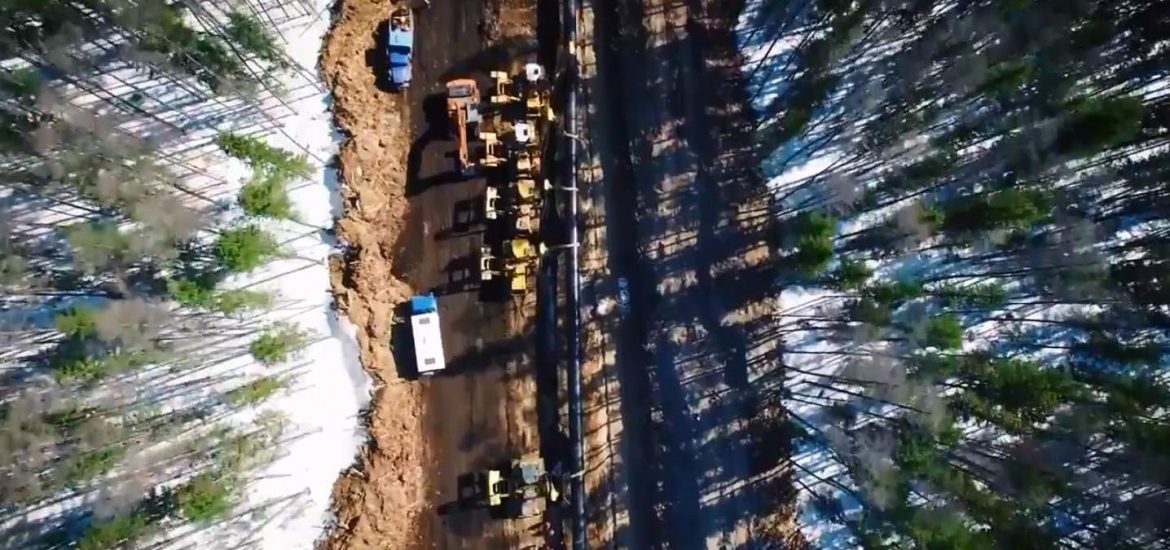 Requests for the final permit Russia needs to finish laying its Nord Stream 2 gas pipeline to Germany are still being processed, with no date given for a decision, according to Denmark's Energy Agency spokesman Ture Falbe-Hansen.
Russia's Gazprom, the owner of Nord Stream 2, says it aims to complete the pipeline by the end of this year when its transit contract with Ukraine expires.
It has been reported that 818km of the pipeline has been constructed, around one-third of the pipeline's total length, in the Baltic Sea.
Any delay might mean the Russian gas giant has to use Ukraine to meet its contractual obligations to EU customers until the Baltic Sea pipeline is ready.
The Nord Stream 2 project company has already submitted a permit request for a longer route, avoiding Danish territory.
In April 2017 Copenhagen began to question if the pipeline breached new national security criteria.
An alternative Nord Stream route would require a new Espoo Convention debate, where Estonia, Latvia, Lithuania and Poland, which heavily oppose the pipeline, can comment on territorial impact.
In late 2017, Denmark passed legislation that could block the project using its territory due to security concerns and the pipeline construction consortium is investigating an alternative route north of Denmark's island of Bornholm, meaning it would run in international waters and avoid Danish territory.
"It is currently not possible to say how long this process will take, as it depends, among other things, on the coming process with countries in relation to the Espoo Convention," Falbe-Hansen said.
Russia's Energy Ministry was confident the pipeline would be built this year, minister Alexander Novak said after a meeting with Rainer Seele, the executive board chief of Austria's OMV (Österreichische Mineralölverwaltung).
"I am confident that our joint efforts and the work being done to promote Nord Stream 2 will not be in vain, and the project will be successfully implemented on time," he said, according to Kremlin mouthpiece Tass.
Novak and Seele also discussed bilateral co-operation and OMV projects with Russia's partners. Austria's right-wing government has formed closer links with Moscow since taking power last month.
Gazprom wants to avoid Ukraine after this year. Picture credit: YouTube
Related