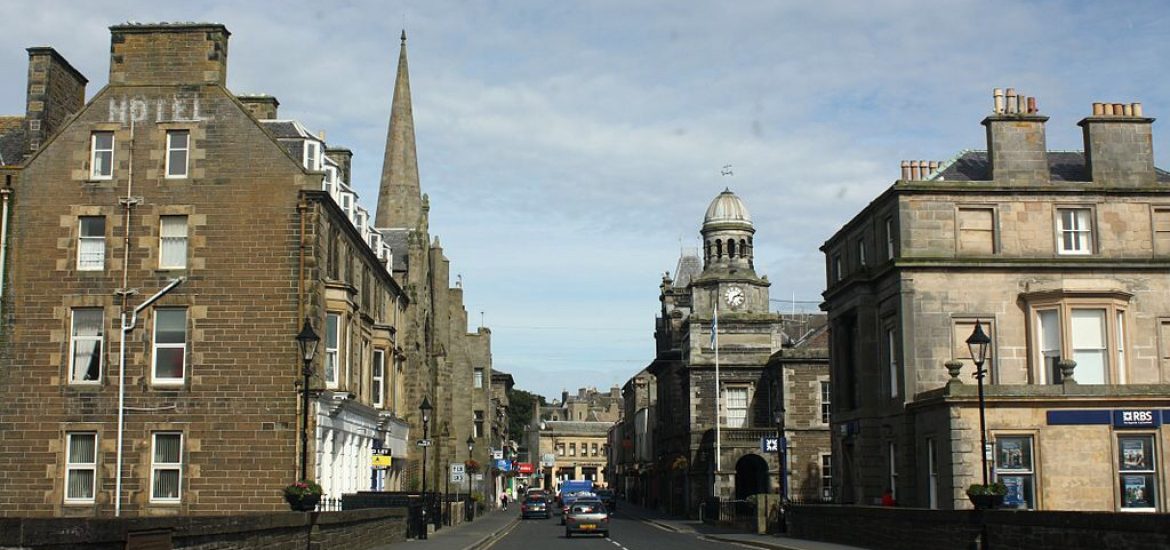 The last of 84 turbines has begun operating at Scotland's largest offshore wind farm after three years of construction.
The £2.6-billion development at Beatrice, which lies in the Outer Moray Firth 13km from Caithness, has the capacity to generate 588 megawatts of electricity or power more than 450,000 homes.
The fourth-largest offshore wind farm in the world, Beatrice is a joint venture led by SSE Renewables, Copenhagen Infrastructure Partners and Red Rock Power Limited.
Beatrice's turbines, at 188 metres from sea level to blade tip, are taller than the London Eye.
It is also the largest offshore wind farm in the world to use jacket foundations.
The 1,000-tonne jackets have the world's deepest water-fixed foundations of any wind farm at depths of over 56 metres.
SSE Renewables is the largest shareholder with a 40-per-cent stake and will manage Beatrice from a new base in Wick (pictured). About £20 million has been invested in Wick to renovate the harbour and two buildings which are due to host up to 90 staff.
Jim Smith, the SSE Renewables chief, said: "Delivering one of Scotland's largest ever private investments on time and under budget is a fantastic achievement given its complexity and we would like to thank everyone who has helped us make the project a reality."
He said SSE Renewables had 7GW of offshore wind developments planned around the UK and Ireland. More than £1.1 billion of the construction spending on Beatrice was in the UK with about half going to employers in Scotland, including CS Wind, Global Energy Group, Burntisland Fabrications and Babcock Marine.
Rotra Vente, a roll-on-roll-off cargo ferry, was used for transporting nacelles, housing the generating components in the wind turbine.
Each nacelle weighs 370 tonnes and was driven off the vessel using a multi-wheeled, heavy-lift vehicle known as a self-propelled modular transporter.
Other ships involved in the construction work have included the Stanislav Yudin, which has a 2,500-tonne, 110-metre revolving crane.
The sector's trade body, Scottish Renewables, said the firms were exporting to more than 70 countries, including the United States, China, Burundi, Cape Verde and Mozambique. Around 17,700 staff are employed in the Scottish renewables sector, which had a reported collective turnover of £5.5 billion in 2017.
Claire Mack, Scottish Renewables CEO, said: "Scotland's stretching renewable energy targets and the calibre of our engineering skills, in particular, mean the world is watching."
Wick. Picture credit: Wikimedia
Related